Fresh fears have been raised over the impact Brexit could have on the north-east economy.
New figures have revealed that more than 60% of Aberdeen's exports go to the continent, making it the sixth highest UK city for trading to the EU.
The report also shows that 20% of all imports into the Netherlands come from the Granite City.
The figures are contained within a report by independent think tank Centre for Cities on the impact of a future EU exit on local economies.
Last night, Aberdeen City Council's leader said it was "imperative" that the north-east was able to continue exporting to the rest of Europe even if and when Britain leaves.
Jenny Laing said: "The findings are as we would have expected and that is why, at the council meeting in December, I instructed our chief executive to review our regional economic strategy in light of the emerging economic implications of Brexit.
"The review will allow the council to identify measures that need to be taken to ensure Aberdeen is protected against economic harm following Brexit and also exploit the potential opportunities Brexit will bring."
Mrs Laing has now called on both Scottish and UK governments to work with the city to ensure they can continue to trade with EU countries.
Councillor Laing added: "Unlike cities in England, which have various degrees of fiscal freedom from the UK government to allow for economic growth, Scottish cities are very much reliant on the centralised position of the Scottish Government.
"Therefore it is essential that the Scottish Government works with the three largest cities Aberdeen, Glasgow and Edinburgh to ensure that we, as the economic drivers of Scotland, are well placed to continue to do business with EU countries after Brexit.
"The report highlights that the EU is by far the biggest destination for exports for British cities and, as Aberdeen features in the top 10 cities with the largest share of exports going to the EU, it is imperative that the UK and Scottish governments work together to ensure the best possible deal for the UK following Brexit."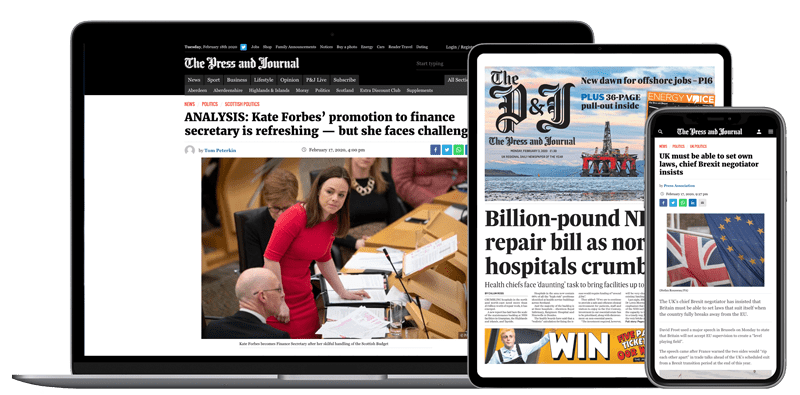 Help support quality local journalism … become a digital subscriber to The Press and Journal
For as little as £5.99 a month you can access all of our content, including Premium articles.
Subscribe