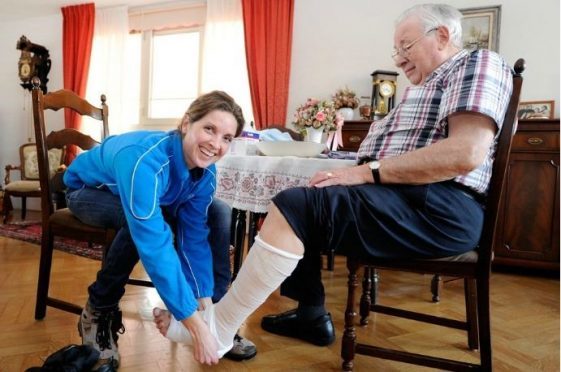 Social care bosses are planning a foreign fact-finding mission to look into an innovative Dutch district nursing system.
Aberdeen is one of several areas in Scotland hoping to try out the much-heralded "Buurtzorg" model.
Nurses from the Netherlands recently came to the Granite City to share their experiences of working under the regime.
And the city's health and social care partnership is now seeking permission to spend around £4,000 on making a return visit.
The Buurtzorg model deploys dedicated groups of frontline staff to specific areas – but uniquely without managers to intervene.
Instead there is an IT-based backroom system to deal with charging and payroll and a small team of "coaches" to provide support if required.
The Netherlands initiative is credited with improving both care and staff morale since it was introduced in 2006.
It is said to have encouraged "unhurried" visits to patients.
And it has also reduced costs – a potential draw as Aberdeen grapples with a huge budget black hole for social care.
Groups of nursing and care staff as well as IT and senior managers have been formed to "test and learn" from the overseas experience.
They are working to identify areas of the city where it might be trialled.
The appeal for funding – £500 per head for a party of eight – will be heard at a meeting of the Integration Joint Board next week.
A partnership spokesman said: "We are excited by the model and eager to give it a try.
"We will need to adapt it to our own local setting but there are many parallels.
"Putting the person at the centre of their care, basing health and care in the neighbourhood, and enabling and empowering
staff and citizens to personalise their services – these are approaches we are striving for."
The Unison trade union said there was "much that can be learned from the model" and staff would appreciate greater control.
But a spokesman stressed there were questions to be answered about other aspects of the impact on working conditions.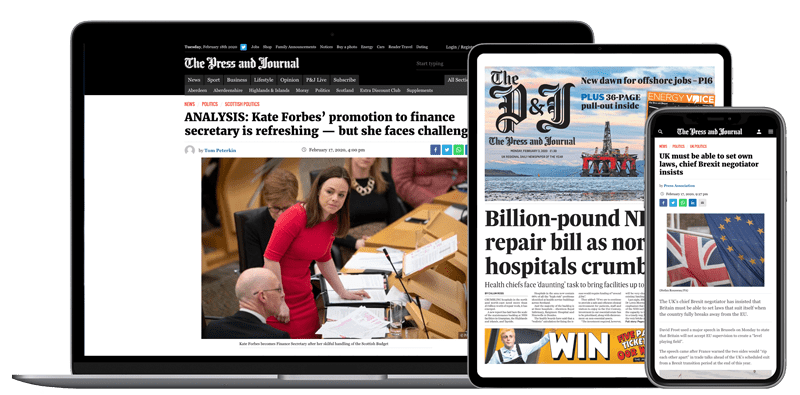 Help support quality local journalism … become a digital subscriber to The Press and Journal
For as little as £5.99 a month you can access all of our content, including Premium articles.
Subscribe