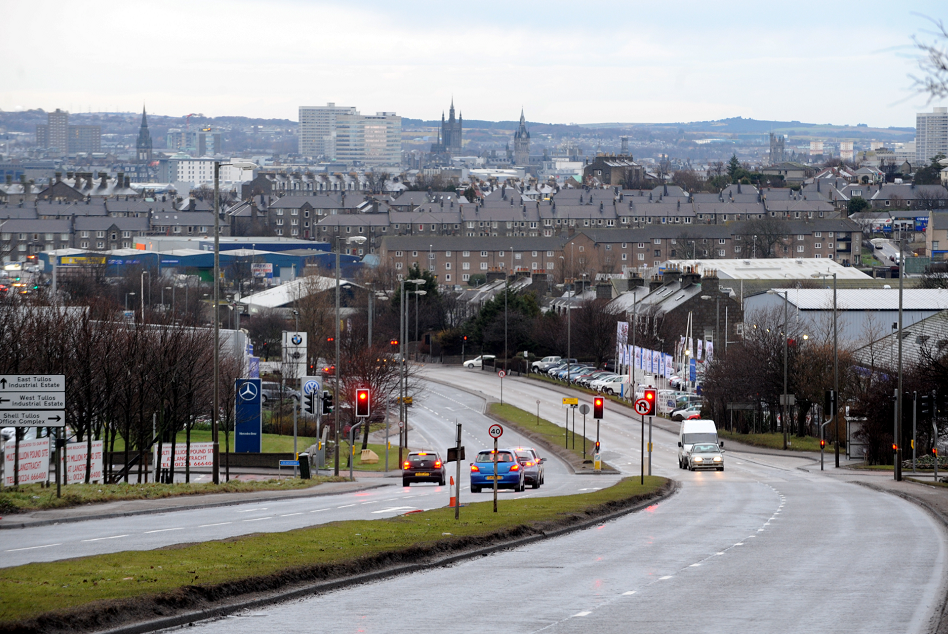 Aberdeen residents are being urged to make their views known on potential improvements put forward for one of the city's most congested streets.
Torry's Wellington Road has long been a bottleneck for commuters making their way from industrial estates in the south of the city to other parts and into Aberdeenshire.
Now, new options are being put forward including cycle lanes, a Craigshaw Drive dual use cycleway, a toucan crossing at Abbotswell Road and Langdykes Road and more crossings at Souterhead and Hareness roundabouts.
The busy roundabouts could also be in line for improvements, an upgrade to dual carriageway at the former HM Craiginches Prison site and the potential creation of a "low emission zone" to drive down pollution on the street by banning heavy vehicles.
These are based on a study conducted by north-east transport body NESTRANS in 2015 which aims to improve traffic flow throughout the Granite City to fit in with the £750million Aberdeen bypass.
In January, a Friends of the Earth report revealed that Union Street, Wellington Road and King Street all rank among the most polluted in Scotland.
But drivers groups have heavily criticised the low emissions plan – warning they could potentially "kill off" the city centre.
The study, including an online questionnaire available from is available from https://consultation.aberdeencity.gov.uk/planning/wellington-road-multi-modal-corridor-study.
Hard copies will be available from community centres and libraries south of the River Dee, Central Library and Marischal College's reception area. The questionnaire will be available until Sunday, May 7.
NESTRANS chairman Ramsay Milne said wide-scale traffic-busting measures like the Berryden Corridor, Third Don Crossing and Haudagain bypass were being built to "fit in" with the AWPR.
He said: "Hopefully we will be able to find a solution to solve what has been a long running issue with congestion on Wellington Road.
"In the future we hope traffic flow will be significantly improved throughout the city."
A city council spokeswoman said the authority would welcome any views on the proposals.
Further information on the study is available from Gregor Whyte, technical officer, transportation strategy and programmes, housing, communities and infrastructure, Aberdeen City Council, business hub 4, Marischal College, Aberdeen, AB10 1AB, by phone on 01224 522284, or by e-mail on GrWhyte@aberdeencity.gov.uk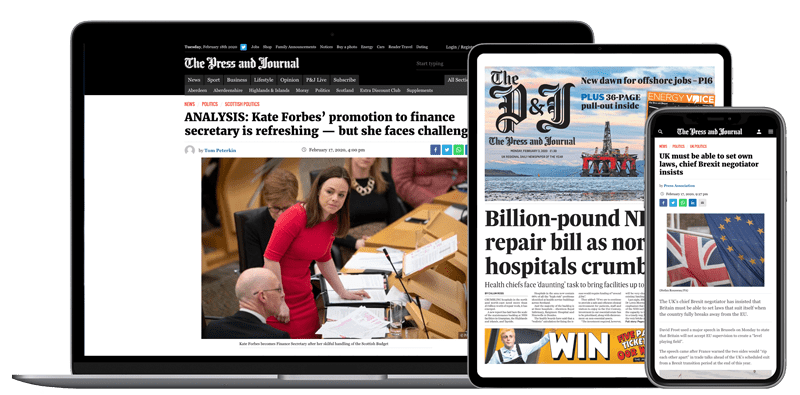 Help support quality local journalism … become a digital subscriber to The Press and Journal
For as little as £5.99 a month you can access all of our content, including Premium articles.
Subscribe