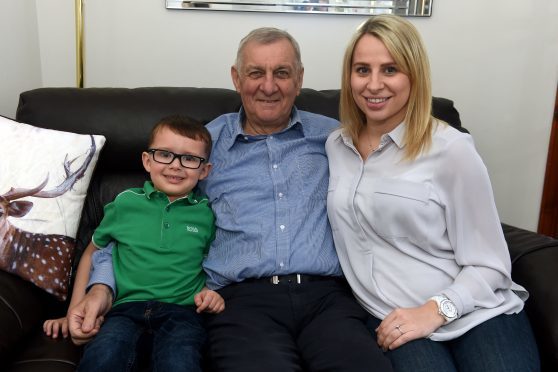 Ally Smollett says he has "been sailing through" his treatment for a third bout of cancer.
But in a few weeks time, the 69-year-old faces an altogether different challenge: strutting his stuff as a catwalk model.
Mr Smollett has been selected as one of 24 models for the inaugural Brave fashion show in aid of Friends of Anchor next month.
And the help he has received from the charity has so impressed his family that four generations are now also involved in fundraising.
Brave takes place on Friday May 5 at the Beach Ballroom.
Mr Smollett, from Cults, was first diagnosed with high grade non Hodgkin lymphoma in his groin in 2010.
Two years later it returned in his windpipe and then – having beaten that – he was diagnosed with leukaemia following an infection, and is still being treated.
He has been receiving chemotherapy injections five days every month, but the 69 year old said "I've been sailing through it".
During his cancer treatment Mr Smollett and his family have been so struck by the work of Friends of Anchor that they have gone on a fundraising splurge for the charity.
Two of his grandsons, David and Ryan Weston are doing a skydive at St Andrews on April 29 to raise funds.
Great grandson Owen Weston, who is just five years old, and most of the family are going to walk up Bennachie and so far has raised £600.
While tonight Mr Smollett and his wife Isobel are holding a race night for Friends of Anchor, which will also feature a charity auction conducted by fellow Brave model and star of TV show The Mart, Colin Slessor.
Mr Smollett explained that he and his family felt they had to raise money for the charity after the support he received from Friends of Anchor and revealed he was eager to take part in Brave despite scepticism from his granddaughter Shelley Weston who nominated him.
He said: "The support I got from Friends of Anchor was amazing.
"So I wanted to do something to pay back Friends of Anchor for their dedication.
"The family has been raising money which has been brilliant.
"I've had great support from my family I couldn't have come through cancer without them.
"And I wanted to do something to and then Brave came up so hopefully I can raise plenty of money doing it.
"My granddaughter nominated me, she didn't think I would do it but I thought I would have to do something to pay back Friends of Anchor."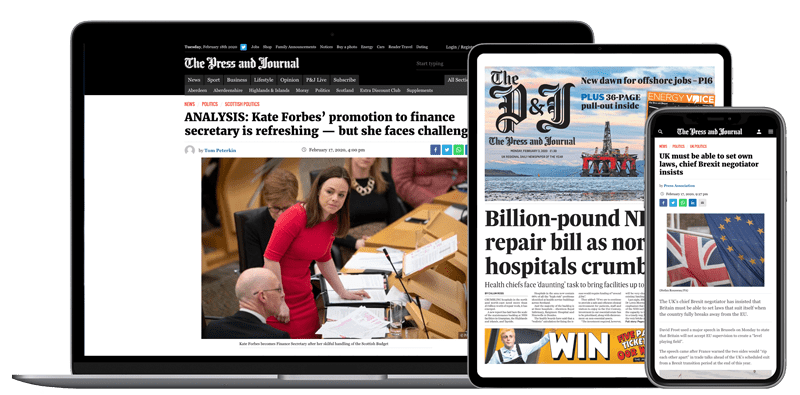 Help support quality local journalism … become a digital subscriber to The Press and Journal
For as little as £5.99 a month you can access all of our content, including Premium articles.
Subscribe