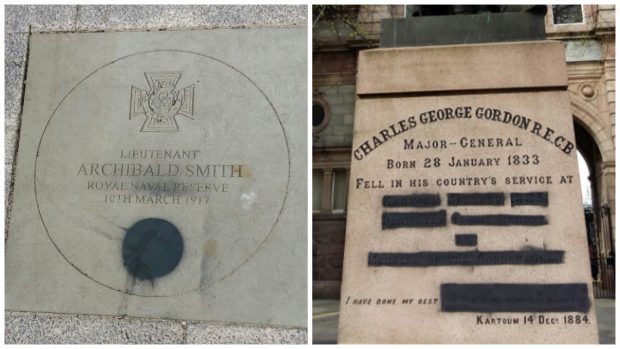 Aberdeen's Lord Provost has been left "disgusted" after two Aberdeen war memorials were spray painted by vandals.
Councillor George Adam hit out at the "mindless" act after the memorials – both located near Robert Gordon's College in Schoolhill – were left vandalised over the weekend.
One of the tributes, a commemorative stone, was unveiled just weeks ago to honour an Aberdeen man who was given the Victoria Cross for his service in the First World War.
Cllr Adam added: "Aberdeen has a proud military history and to see these memorials desecrated by mindless vandalism will shock many people. It has disgusted me.
"Only a few weeks have passed since we marked the centenary of Archibald Smith's death in World War 1.
"He was awarded the Victoria Cross for his bravery and this stone was laid in his memory.
"I cannot understand why anyone would do this, it makes me very angry and I hope the perpetrator can be found."
A spokeswoman for Police Scotland said: "Police Scotland has received a report of a commemorative plaque being defaced in the Schoolhill area of Aberdeen.
"Officers are liaising with Aberdeen City Council and are making inquiries into the incident."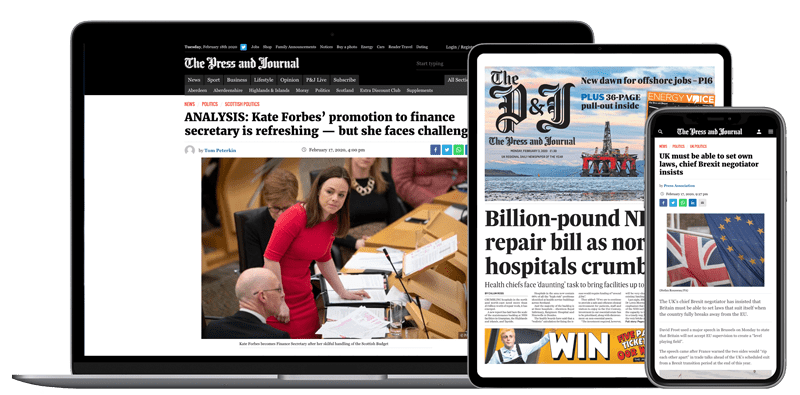 Help support quality local journalism … become a digital subscriber to The Press and Journal
For as little as £5.99 a month you can access all of our content, including Premium articles.
Subscribe