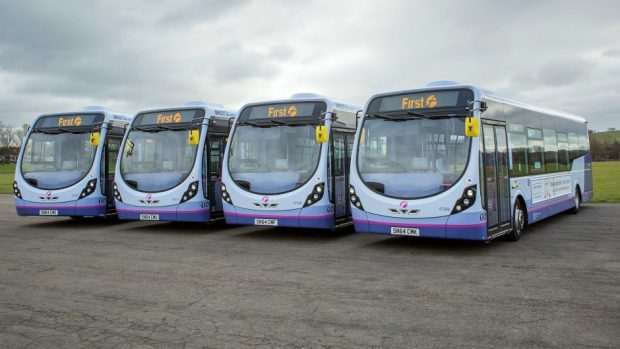 Furious Kingswells residents have criticised First Bus for using the suburb to train drivers – after cutting their services.
The X40 and Number 11 services were pulled from Kingswells on April 1.
They have been replaced with a shuttle bus to take residents to the park and ride, and thereafter on to Aberdeen Royal Infirmary, but many residents claim they have been left stranded.
Now they noticed First Bus using the suburb for driver training, and described it as a "slap in the face" which showed a "lack of respect for passengers and a complete lack of business sense".
Buses for training drivers have been seen running through the area because of the quiet roads and closeness to the city.
Elaine Cooper, a member of the management committee for Kingswells Community Centre, said that the training of drivers in the area after the cancellation of services was "terrible" and a "slap in the face".
The 65-year-old, who is partially sighted and finds it difficult to get to the park and ride, said: "I can just about manage but a lot of other people can't. A lot of people who have appointments at the hospital early on can't get to them. If you want to visit anyone it is not possible."
Kingswells councillor Steve Delaney added: "After leaving an entire community cut off from public transport, First seem intent on rubbing salt into the wounds of Kingswells residents. This has upset a large number of people, and understandably so".
But the bus giant last night insisted it has been using Kingswells to train drivers for years and that it is not intentionally trying to upset residents.
A spokesman said: "For a number of years we have undertaken driver training in Kingswells, which enjoys relatively quiet volumes of traffic and its road network affords good opportunities to test specific driving skills.
"Whilst it is certainly not our intention to cause any further unrest amongst members of the community council, we have no current plans to change our driver training programme."