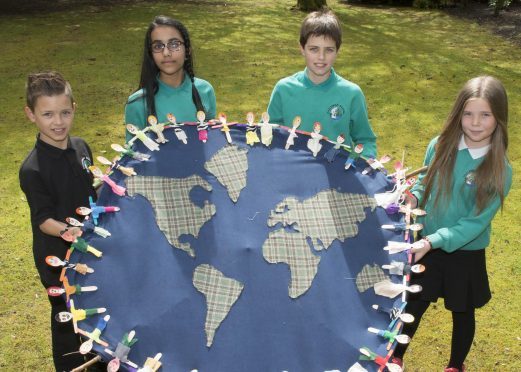 A new sculpture trail has been unveiled in a popular Aberdeen park.
Pupils from Hazlehead Primary School yesterday revealed 17 sculptures they have created, which will establish a trail in Hazlehead Park.
The initiative is designed to educate the community about the Global Goals that have been decided by the United Nations.
The sculptures will remain in place for the next month. And pupils from the school have also designed superheroes to feature alongside all of the figures.
The latter will stand on plaques, explaining every global goal, what the public can do to help achieve them and highlight how the children made the sculptures.
Christine Beard, depute teacher at Hazlehead Primary School, hopes the project is well received by park users.
She said: "In the planning phase, the younger ones created superheroes to represent the goals and, meanwhile, the older pupils made the plans for each sculpture.
"Our global group representatives presented the sculpture ideas to Friends of Hazlehead, the Park Service, the Wood Foundation and the Montgomery Centre to ask for help and permission for the trail.
"We hope everybody enjoys the trail and spreads the word to their friends and family to come and see it."
Barbara Jones, vice chair of Friends of Hazlehead, added: "Anything that promotes the park and gets education and children into the park is something that we as Friends of Hazlehead would support.
"To have these sculptures in these open spaces will only be a benefit for everybody.
"Hopefully, it will attract more visitors to the park and then they can appreciate what a brilliant park it is."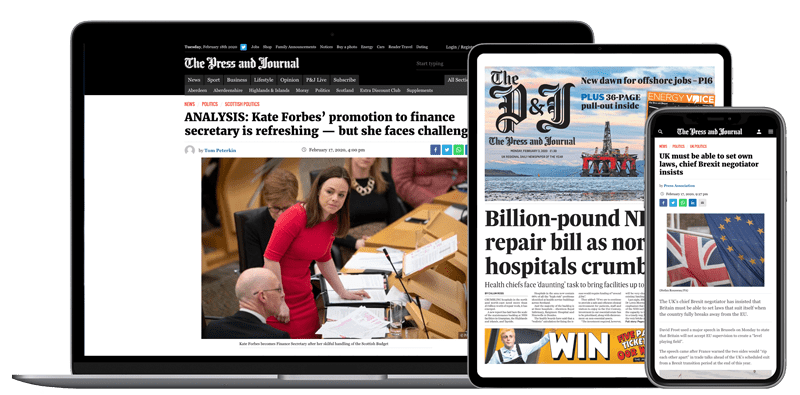 Help support quality local journalism … become a digital subscriber to The Press and Journal
For as little as £5.99 a month you can access all of our content, including Premium articles.
Subscribe