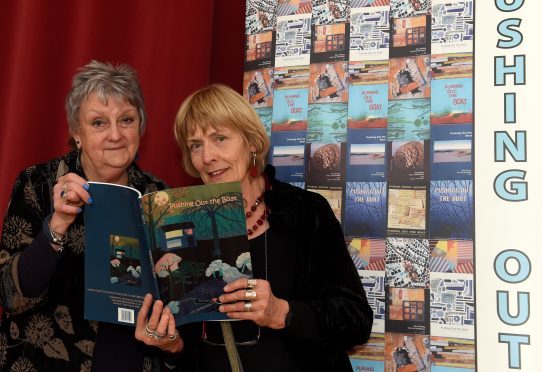 A north-east literary magazine, now in its seventeenth year, has sprung back to life, complete with cover artwork by a globally-renowned artist.
Pushing Out the Boat's 14th edition will be available across Aberdeen city and shire today after the official launch yesterday.
The not-for-profit magazine is volunteer-run and is committed to promoting local culture, including the Doric dialect, whilst having international appeal.
First published in 2000 through Aberdeenshire council, the group has since created a registered charity, and the magazine features prose, poetry and artwork from emerging and established talents.
A prize-winning image by artist, Tom Hammick, will appear on the journal's front cover, after he donated the use of his print, Violetta and Alfredo's Escape – which was awarded the 2016 V&A award – to the Pushing Out the Boat team.
The magazine's co-ordinator, Freda Hasler, said: "He said he would be very pleased for us to have it. It is such a lovely image.
"This edition was started in June last year. We had several hundred submissions. We are quite popular and get submissions from around the world. We have quite an international outlook.
"We like the magazine to look attractive and have a good mixture of poetry, prose and the visual arts.
"Local culture is incredibly important to us. We have got Doric and Scots, and we like it to be good quality.
"Although we take submissions from around the world, no one knows when they are viewing submissions, because we do blind submissions.
"We have had them from a Doric speaker in Canada. It is amazing how much comes out of the woodwork."
Freda's husband, Martin, is chairman of the Pushing Out the Boat Scottish Charitable Incorporated Organisation (SCIO) and its head of finance and sales.
The journal is released today and available in a number of venues in the north-east including shops, libraries and Aberdeen Royal Infirmary.