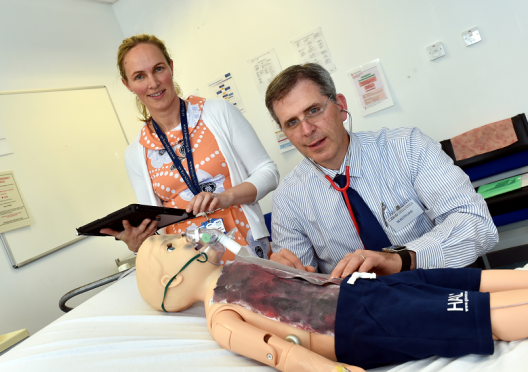 A group of healthcare experts from America are touring the north and north-east of Scotland this week to learn how Scottish hospitals are improving care for children.
Royal Aberdeen Children's Hospital (RACH) became twinned with the Children's Hospital at Dartmouth-Hitchcock (CHAD) in New Hampshire last year, following support from the actor, writer and comedian Craig Ferguson – former host of the Late Late show – who assists the work of both hospitals with his wife Megan.
The delegation from CHAD, which includes eight doctors and nurses, are spending time in Aberdeen before they visit the Highland Children's Unit in Inverness, where they will learn about the specialist treatment of children living in remote and rural areas.
Yesterday, they toured RACH, where they were able to take part in a training session using simulation mannequins, designed to realistically mimic life-threatening emergencies.
The twinning project – which was initiated by ARCHIE, the official charity of RACH – was established to exchange medical, social and cultural strategies across the Atlantic for the benefit of both institutions.
Mr Ferguson said: "Having previously supported both CHAD and RACH through The ARCHIE Foundation, we are thrilled to have helped bring the two hospitals together to combine their skills and knowledge to help as many patients as possible in both the UK and America."
Their visit follows a trip to the US hospital last year by staff from RACH, which included a lecture by professor of paediatric surgery at Aberdeen University George Youngson.
Professor Youngson said: "The initial discussions appeared to highlight many differences between our two healthcare systems, but further exploration has shown that these differences represent great opportunities to learn from both successes and failures, and to share resources, outcomes and experiences for the benefit of the many children our two hospitals care for.
David Cunningham, the chief executive of The ARCHIE Foundation said: "Both children's hospitals have shown a commitment to continuous learning and improvement.
"We are delighted to be able to support this through sustained partnership and working, which we hope will make a tangible difference for local children."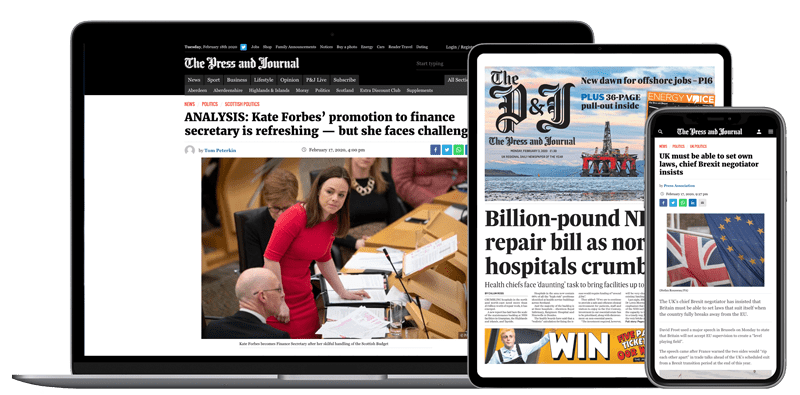 Help support quality local journalism … become a digital subscriber to The Press and Journal
For as little as £5.99 a month you can access all of our content, including Premium articles.
Subscribe