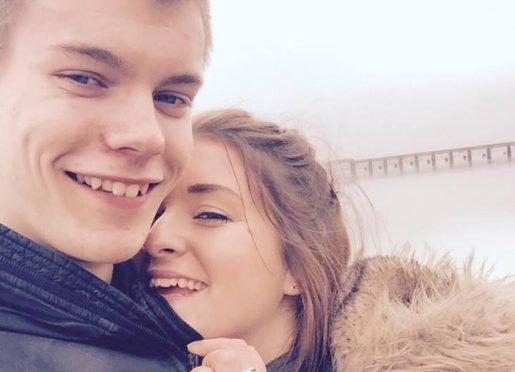 The friends and family of a young north-east man who suffered life-changing brain injuries in a car crash are raising thousands to help him get around.
Luke Wood came close to death following a two-car collision between Aberdeen and Alford last summer, and his injuries were so severe that he is still unable to communicate with his loved ones.
The 20-year-old, who had been poised to begin university at the time of the accident, is now being treated at a neurological rehab centre in Glasgow.
In a mammoth effort, well-wishers raised £20,000 to pay for a cutting-edge "4×4 wheelchair" to help Mr Wood get out and about.
And now, extra donations are being sought to purchase a vehicle large enough to accommodate the device and to adapt his family's home at Whitehouse for the teenager's return.
Mr Wood's Seat Ibiza collided with a Mercedes convertible on the A944 road between Dunecht and Ordhead on Tuesday, June 14, last year.
He spent 30 days in intensive care at Aberdeen Royal Infirmary on a ventilator and was placed in a medically induced coma.
He was later moved to Glasgow for treatment, and his parents have since spent much of their time in the central belt with Mr Wood.
But they are now building an extension to their home, so that their son can live in as much comfort as possible there.
His girlfriend Amber Johnston became close with Mr Wood on a school trip to Zambia in 2015 and has stood by him throughout the life-changing ordeal.
Yesterday, the occupational therapy student at Robert Gordon University reflected on the changes she has witnessed in her boyfriend since the crash.
She said: "He is the most genuine guy, he's really funny and intelligent.
"He is so determined and that helped him after the crash, as he fought off infections that could have killed him.
"That was such a tough time, and it is sad seeing him now.
"He can't communicate with us and we don't know the prognosis, but on his good days we can tell he is still in there."
Prior to his injuries, Mr Wood worked at Alford Swimming Pool as a lifeguard and competed in pentathlon events.
He had been preparing to start a course in mechanical engineering at Strathclyde University in Glasgow last September.