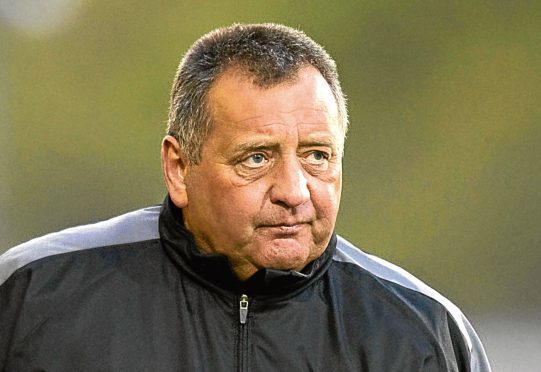 Former Aberdeen and Ross County manager Jimmy Calderwood is facing his greatest battle after revealing he has been living with Alzheimer's for two years.
The 62-year-old, who also managed Dunfermline and Kilmarnock as well as clubs in Holland, was diagnosed with dementia when his partner Yvonne urged him to get checked after worrying about his forgetfulness.
Now he is urging anyone who has a suspicion of being a sufferer to urgently seek medical attention and hopes his public announcement will increase awareness.
Mr Calderwood, who was in charge of the Dons between 2004 and 2009, said: "My message to others is don't put it off. If you think there's something wrong, go and see about it.
"I did come as a bit of a surprise. Getting your head round it and accepting it is the most important thing. It was hard but I have had a fantastic life and there is still a long, long way to go."
Partner Yvonne says he has been very accepting of his condition but determined the disease will not define him.
She said: "He very seldom forgets, anything about football – goals, who is playing. His memory for that is unbelievable."
The Dons were never out of the top six under Calderwood's reign with a best finish of third in 2007.
He also led Aberdeen into the last 32 of the UEFA Cup in 2007-08 when they were eliminated by old foes Bayern Munich.
His biggest disappointments were losing in the semi-finals of the League Cup and Scottish Cup in the same season when it was felt Aberdeen had a real chance of winning either of both trophies.
Looking fit and tanned, he is now on an exercise programme to try to delay the spread of the devastating disease.
He added "I'm not really a person who is scared of anything. I will just get on with life and we will see how it goes. I feel great at the moment and we will see how it goes.
"I bought season tickets for Ibrox. I think I should take them back, by the way. I can't believe I've spent money on it. I hope people when they see me don't say: 'there's Calderwood, I don't want to talk to him.' I would hope people would treat me the same as they always have."