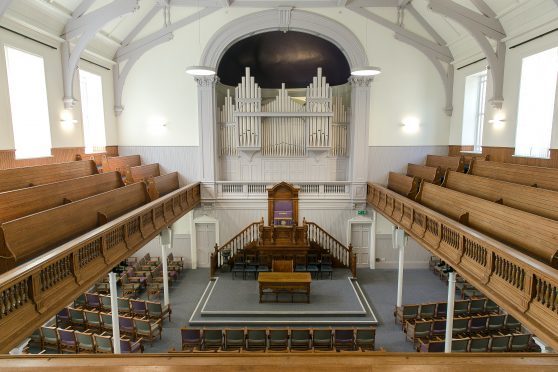 An Aberdeen church has undergone a £1.5million makeover after its congregation dug deep to bring the leaky building "into the 21st century".
The doors opened at the Bon Accord Free Church for the first time since the massive refurbishment on Friday.
The huge repairs bill for the kirk was covered entirely by parishioners old and new – with many people who have now left Aberdeen contributing from afar.
Reverend David MacPherson beamed with pride as he carried out tours of the venue, showing off its fresh features.
He said: "We assumed we would have to go into fairly significant debt to fund this, but the congregation stepped up to the plate.
"Lots of folk who are now elsewhere chipped in as well, and to my surprise we managed to raise the funds required without recourse to loans."
The 51-year-old began taking sermons at the church in 2008, but slowly became aware of the extent of the upgrades required to modernise it.
After years of watching its condition worsen, he organised the improvements about a year ago.
Fixing the leaking roof, which was causing damp to spread throughout the large venue, cost £300,000.
A similar figure was required to install the features that have made the building more easy for disabled people to navigate.
New kitchen and toilet facilities have also been installed, along with TV screens purchased for sermons.
A weekly food bank collection and a mother and toddlers group were placed on hiatus for 10 months during the work and have now both been reinstated.
It is hoped that the revitalised building can now become a gathering point for people around Rosemount Viaduct, as well as carrying out its traditional functions.
And Rev MacPherson is optimistic that having more attractive environs could boost the congregation beyond its existing membership of 150.
He added: "A big element of the project was bringing the church into the 21st century.
"During the open days we have been listening to people's suggestions of what they want from the church and what they see as a gap in our offering."
The Bon Accord Free Church has occupied the site since buying the building in 1977, though services were relocated to Hilton Community Centre while it was being renovated.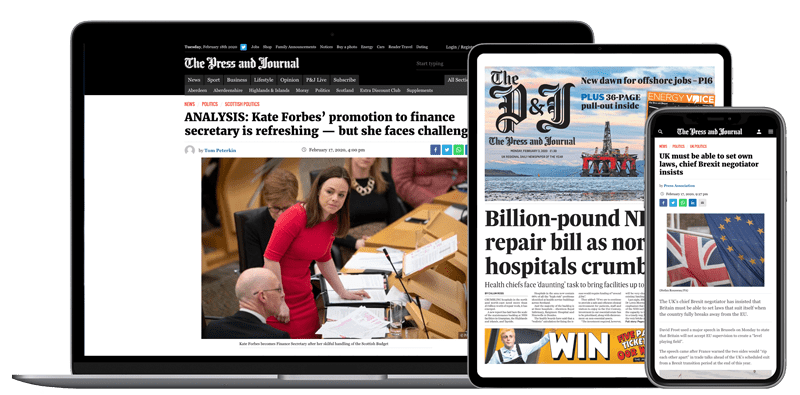 Help support quality local journalism … become a digital subscriber to The Press and Journal
For as little as £5.99 a month you can access all of our content, including Premium articles.
Subscribe