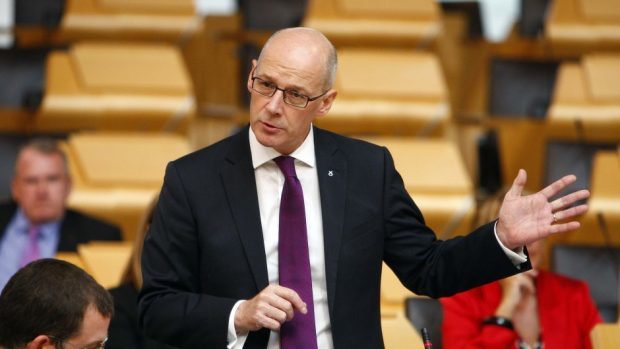 Shoppers have been urged to take action in the run-up to Christmas to stop companies "fleecing" them with unfair delivery charges.
Growing anger over "ridiculous" surcharges on the cost of sending packages to the Highlands and Grampian was expressed at both Holyrood and Westminster yesterday as politicians vowed to "right this wrong".
Deputy First Minister John Swinney suggested that consumers should consider flexing their muscles by avoiding firms guilty of the practice.
Delivery charges have been a source of fury in the north since the popularity of online shopping began to grow.
The issue hit the headlines again this week when it emerged that Ellon-based craft beer producers BrewDog are charging customers in the Highlands and Moray nearly twice as much for deliveries as customers in the south of England.
Moray MSP Richard Lochhead raised the problem in Holyrood yesterday, saying: "As the deputy first minister can imagine, the growing issue is at the forefront of people's minds in the run-up to the festive period. Will the deputy first minister join me in urging consumers to shop around and name and shame those retailers fleecing northern and rural customers?"
Mr Swinney, who was standing in for Nicola Sturgeon at first minister's questions, said: "I certainly associate myself with his call to consumers to set out their concerns about these issues, because consumer opinion on them is very strong and it can be of enormous significance in changing the minds of individual companies that are not responding in a sympathetic and positive way to the issues."
At Westminster, Moray Tory MP Douglas Ross raised the same issue, saying: "In a disgusting and unacceptable snub to the people of Moray, excessive delivery charges are often applied, and in some cases companies refuse to deliver to Moray at all." Leader of the Commons Andrea Leadsom responded: "It is an unjust state of affairs, and I completely agree that the people in his constituency deserve as good a service as people elsewhere in the UK."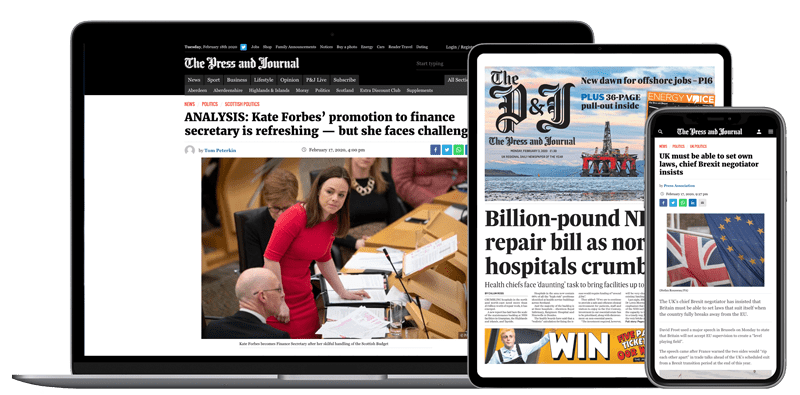 Help support quality local journalism … become a digital subscriber to The Press and Journal
For as little as £5.99 a month you can access all of our content, including Premium articles.
Subscribe