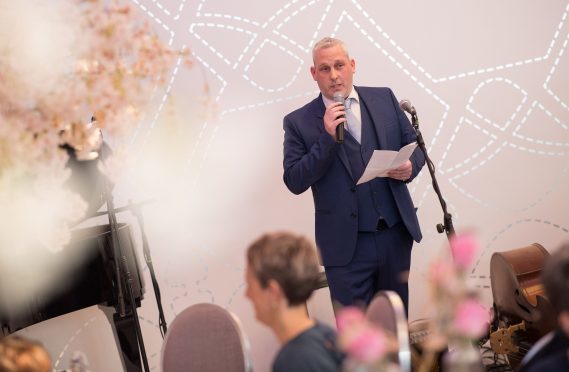 A week-long celebration of food and drink has raised more than £100,000 for Aberdeen Royal Infirmary's neonatal unit charity.
The Chester Hotel's Festival of Fine Food and Wine last week – which included three sold-out dinners featuring Michelin-star chefs, a Gin and Jazz afternoon and an art exhibition – smashed hotel owners Graham and Gillian Wood's original fundraising target of £48,000 by reaching a grand total of £105,000 for the Friends of the Special Nursery.
Mr Wood had originally hoped to make enough cash to fund the purchase of a single giraffe incubator, a special piece of medical technology which provides premature or sickly babies with an ideal environment for their wellbeing.
But since they have more than doubled their target, the couple can now fund two, which will make twice the difference for the newborns, their families and staff at the neonatal unit.
Mr Wood said: "The generosity of our guests, donors, online bidders and our guest chefs Tom Kitchin, Martin Wishart and Brian Grigor has been beyond our expectations.
"We are very grateful to everyone who has taken part in the first Festival of Fine Food and Wine and made it such a great success."
Katie Watters, head of fundraising for the Friends charity said: "It has been an amazing week, and the support we've received from guests has been incredible.
"The team at the Chester Hotel has worked so hard to make each event special, and made sure that the work of Friends to raise funds for the neonatal unit has been highlighted.
"This has allowed us to tell the guests more about what their money will help us achieve."