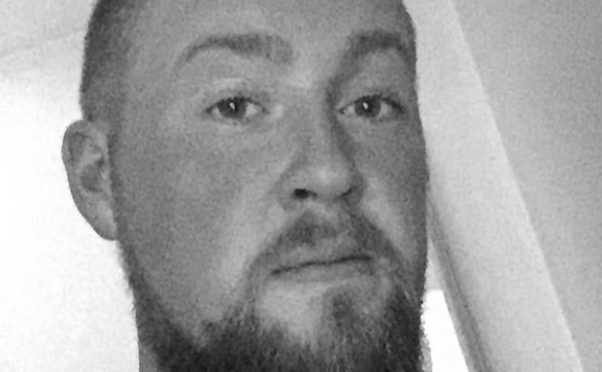 A man who was put into an induced coma after he suffered mystery head injuries on a Christmas night out is starting to make a recovery.
Greg Houghton, 25, was last seen by colleagues at the Vogue nightclub on Chapel Street at around 2.30am on Saturday as they brought in the festive season.
But six hours later he was seen "dazed and confused" and covered in blood trying to flag down passing motorists before seeking help in a nearby bakery.
He was taken to Aberdeen Royal Infirmary where doctors ruled the injuries he sustained were so serious that he had to be placed into a coma.
His family – who dio not know whether he was the victim of a vicious assault or an accident – said it had been "the worst day ever".
In an emotional appeal on social media, they said they were "absolutely devastated" and explained he had bruising on the brain at one side, and required emergency surgery for bleeding on the other side.
Greg's younger brother Travis said: "On the night he was seen on CCTV at about 4am, but it wasn't until 8am that he was seen, but we don't know where yet.
"They were saying they found his bank card over a fence, so I don't know if he was climbing over a fence and badly hurt himself, or something like that.
"I think he was in Vogue, and his friends went off to Club Tropicana, and that's when they last saw him, so they thought he just went home.
"I think he walked into the bakery and said he had been assaulted, but his head was all over the place, and he didn't know what was happening.
"It's hard for us. My mum and dad think it was a really bad assault, because if you just went over a fence, there's no way you would do that munch damage and get a factured skull."
Late on Christmas Eve, Mr Houghton's family announced he was concious once more.
His mother Michelle said: "We are so relieved to say that Greg is now out of the induced coma.
"He is still very dazed and confused and obviously very weak.
"It's going to be a slow healing process to get him back to his cheeky self, but thank god we are heading in the right directiton.
"We still don't know what happened to Greg, so please if you think you may know anything at all, get in touch."
She added that the family spent yesterday eating Christmas dinner between hospital visits to the intensive care unit.
A police spokesman said it was "unclear" how Mr Houghton was injured and asked anyone who had seen him after the club to help them piece together what happened after he left the club.
"Inquiries reveal that Mr Houghton had approached motorists on Rosemount Viaduct, near the junction with Skene Street, just prior to attending at the shop premises around 8.30am and officers would like to speak with these people.
"Mr Houghton is described as being around 5ft 11in tall, average build, with a full beard and his hair is shaved short and the sides and longer on top.
"He was wearing a red checked shirt and blue jeans at the time.
"It is unclear how Greg came by his injuries, and police would like to speak with anyone who was in his company after 3am on Saturday December 23, or to anyone who saw a male matching his description walking in the Skene Terrace or Rosemount Viaduct areas between 3am and 8.30am that morning. "
The incident came after celebrity chef Nick Nairn was injured in the early hours of Friday morning on Union Street.
A 35-year-old has since been charged in connection to the alleged incident.
Rosemount councillor Bill Cormie said: "At this time of year we all hear a lot of joviality and loud noises outside our windows, but we seldom open our blinds to see whats going on.
"I would encourage anybody that has seen anything, or knows anything, to phone the police with any information that they have."