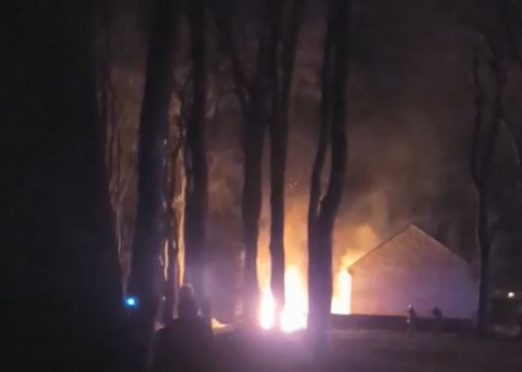 Horrified eyewitnesses have described a series of "frightening" shed fires that ripped through a quiet Aberdeen suburb, forcing one family to evacuate.
Police have launched an investigation into the blazes in Bridge of Don, being treated as "suspicious", which led to one family being evacuated after their home was damaged.
Between last Friday and Tuesday night, four sheds in the gardens of homes around the area were apparently set on fire.
A house in Laurel Avenue was the first to be hit at around 5pm on Friday, followed by another on Laurel Drive at 9pm on Sunday night.
On Tuesday night, fire crews were called to the Whitestripes estate to find two sheds well alight on Whitestripes Path and Whitestripes Drive respectively.
The home on Whitestripes Path was badly damaged by the fire, with the shed reduced to ashes, and the family inside were last night staying with relatives.
A police spokeswoman said the force was keeping "an open mind" about a possible link between the four incidents.
Next-door neighbour Helen Scott, 83, watched with 11-year-old granddaughter Madison MacKenzie as flames took hold.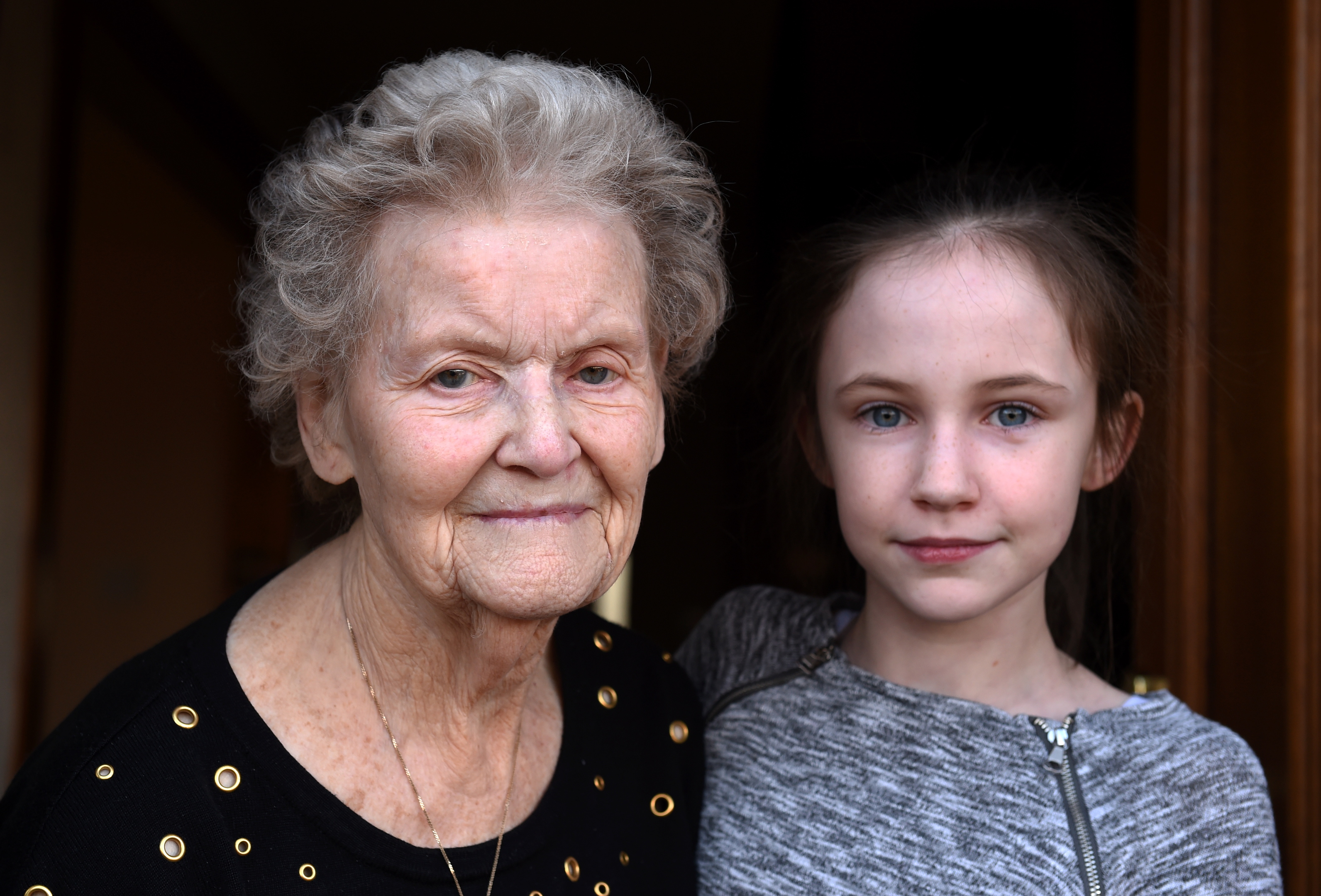 She said: "I went to my back door and all I could see was smoke and burning, the smoke was thick and going up in sheets, it was really frightening.
"I was lucky to have Madison with me to keep me calm that evening."
Billy Hanratty, 72, had his shed set on fire in Whitestripes Drive.
He said: "I was in my bed watching the TV when there was knocking on my door, my kids all have keys so I didn't really know who it was.
"It was my neighbour who said he saw a lot of smoke pouring out of the shed.
"They aren't even stealing anything from the sheds, just burning them for badness it seems. I didn't go back to sleep that night."
Bridge of Don resident Paul Reid filmed the fire on Whitestripes Path, he said: "The fire was huge, the whole garden and some of the neighbour's was enveloped and the woods were completely lit up orange."
Constable Rory Saunders, investigating the incident, said: "Following initial inquiries we are treating these incidents as suspicious and would appeal to anyone with information to come forward.
"Not only will there be financial implications for the victims involved, but it must have also been extremely frightening for those who were asked to leave their homes while the fire service made the area safe.
"We are keeping an open mind as to whether these incidents might be linked and would also appeal to anyone with information about them to get in touch.
"Extensive inquiries are ongoing to trace the person, or people, responsible for what happened. By being so reckless as to set a fire you have no idea how it will spread and the consequences could be fatal."
Bridge of Don independent councillor John Reynolds condemned the fire raising as "horrendous".
He said: "In my 31 years at the council, and 40-odd years living in Bridge of Don, I have never heard of anything like this happening here.
"Perhaps whoever is doing this is seeing the older generation as a bit of a soft target. People need to be extra vigilant."