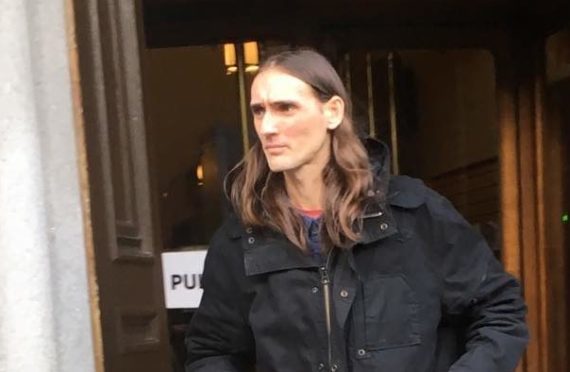 A woman was forced to flee her abusive partner through a kitchen window after he locked the door to their flat in the midst of assaulting her.
Neil Scourfield lashed out at Nikoleta Schizodimon amid mounting "tension" in their relationship, Aberdeen Sheriff Court heard yesterday.
The 38-year-old, of Montgomery Road in the city, was placed under supervision for a year and ordered to carry out 135 hours of unpaid work after admitting the attack.
Fiscal, Jamie Dunbar, described the incident.
He said: "The accused placed his hands on the complainer's neck, then straddled her on the floor and pinned her arms at her sides.
"She pleaded with Scourfield to let her go, but at that point he walked towards the front door and the complainer heard the sound of the lock turning.
"He then returned to the living room and said 'you're not getting out', but she was able to escape by climbing through the kitchen window."
Scourfield later admitted a charge of "seizing Miss Schizodimon by the throat, pinning her to the ground and detaining her against her will" on October 2 last year.
His lawyer, Christopher Maitland, said that tensions between the pair had been mounting "for quite some time".
He added: "There was an element of provocation to this."
Sheriff Graham Buchanan described the offence as "nasty" but said he was persuaded not to impose a prison sentence.