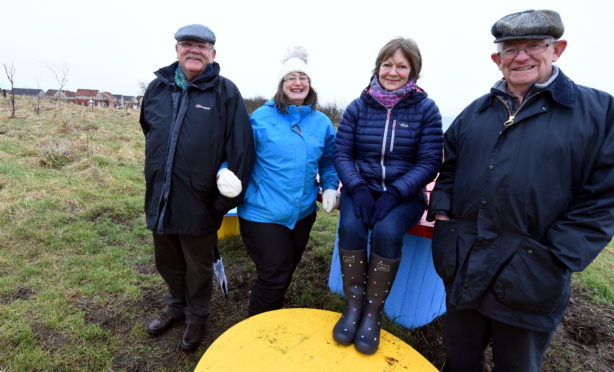 A green-fingered group has launched a bid to transform 16 acres of disused land into a haven for wildlife.
The Cove Woodland Trust is aiming to raise £7,500 to buy the green space to the south of Cove Crescent from its current owner.
For the last four years, local group Cove in Bloom has been taking care of it by cutting the grass and clearing pathways to make it accessible to members of the public.
It is hoped that, by purchasing the site, it can be kept open for decades to come, rather than leaving it to potentially fall into the hands of property developers.
Wendy Suttar from the Cove Woodland Trust said: "It's an exciting time and we're really keen to see this take off.
"There has been so much building in the area, with housing and commercial developments all over the place.
"The natural habitats of Cove have disappeared and we have the opportunity to save a little bit so that everyone can still enjoy it."
Community efforts to preserve the area have snowballed in recent years.
Locals have built picnic tables from re-purposed wooden cable reels and installed nesting boxes for birds and butterflies.
Volunteers regularly step up to cut long grass and clear nettles as well.
Growing numbers of community and youth groups have expressed an interest in visiting the site.
Mike Duncan, who is also part of the crowdfunding campaign to buy the land, said: "We've done lots to try and enhance the area so that people will use it, and they are.
"We've got a lot of dog walkers and joggers as well."
The area is home to a wide variety of animals, including deer, foxes and hedgehogs.
Members of the group have also reported seeing birds of prey soaring above the fields.
Ms Suttar added: "The trees, hedges, shrubs, and wildflowers which provided necessary homes, food, and hunting-grounds for the wildlife will all be allowed to redevelop.
"This park will provide space for the natural conservation of these species."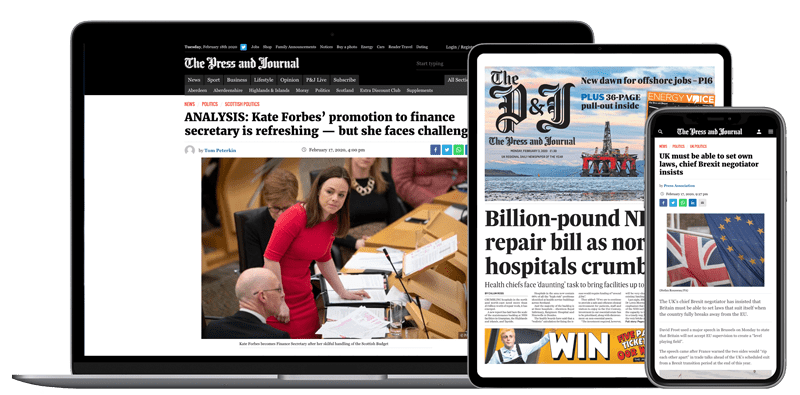 Help support quality local journalism … become a digital subscriber to The Press and Journal
For as little as £5.99 a month you can access all of our content, including Premium articles.
Subscribe