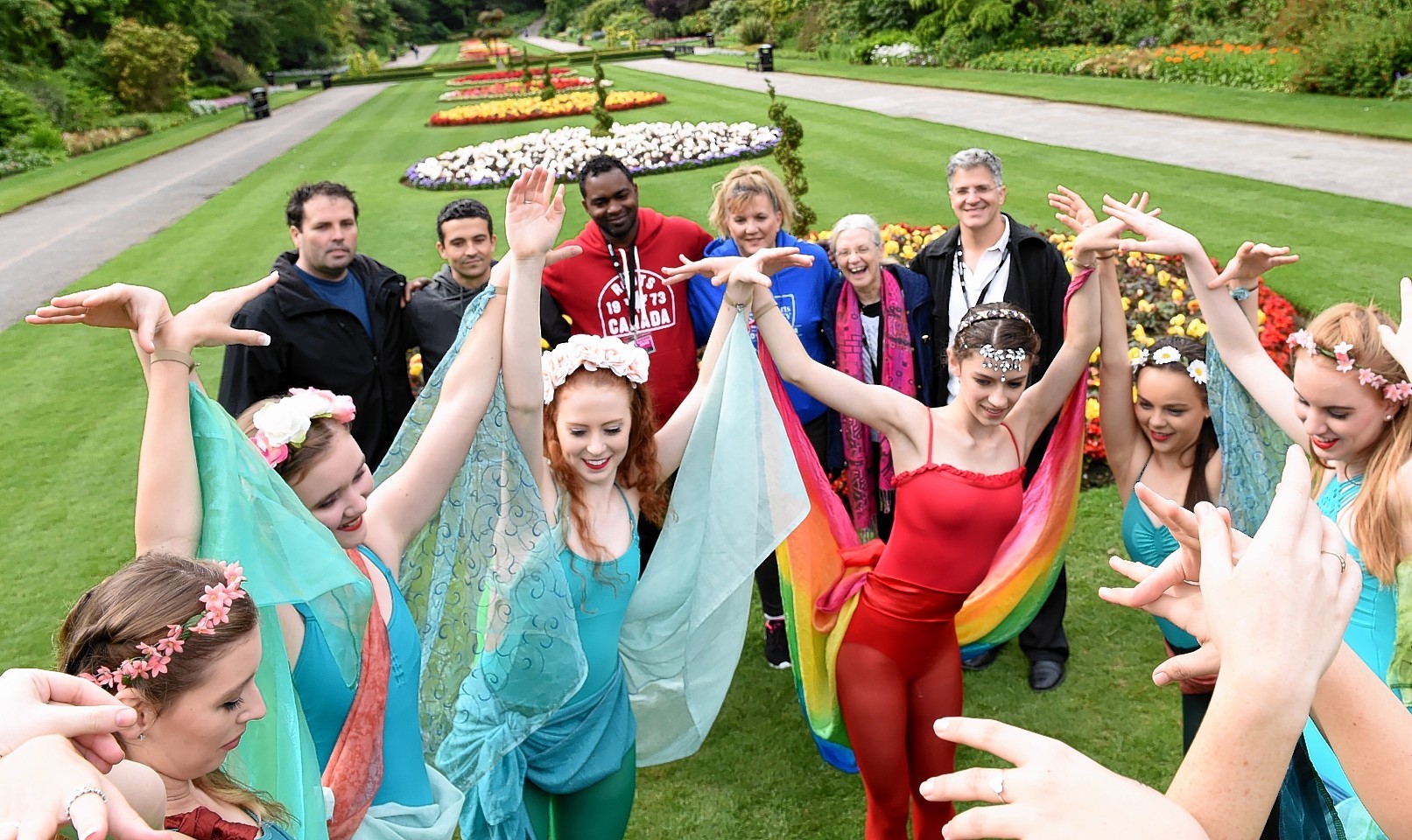 Just five youth groups have applied for a share of £100,000 for a project set up to replace the hugely popular Aberdeen International Youth Festival.
Aberdeen City Council agreed last year to stop supporting the youth festival, and instead back the Year of Young People programme.
The authority set up a new £100,000 fund, offering grants of up to £2,000 to individual applicants and awards of up to £10,000 for youth organisations.
But with less than a week until the deadline, the Press and Journal can today reveal just five applications have been received.
Last night, the city council's culture spokesman Marie Boulton insisted they expected a last-minute flurry of applications before Sunday.
But critics claimed the administration had "failed in the area of culture and young people" and "missed an opportunity" to attract people to the city.
Liberal Democrat councillor Martin Greig said: "The ruling coalition has once again failed in the area of culture and young people.
"They came up with a last-minute and incomplete proposal to substitute for the much-loved and well-established youth festival.
"The 2018 Year of Young people funding is for one year only, so we have lost the legacy of the festival and nothing is coming forward to build a new tradition of global outreach for young people in our city."
Len Ironside, former chairman of the festival board and a former city council leader, said: "The council has missed a great opportunity here to promote the AIYF and to promote the Year of Young People, they could have funded both.
"You must wonder how many people have seen advertising for this funding, because I certainly haven't seen any – but there are a lot of people asking about the AIYF."
However Mrs Boulton, who is the only councillor remaining on the AIYF's board of trustees, insisted there had been a "good level of interest" from individuals and groups aged between 16-25.
She said: "We have had a good level of interest so far with daily inquiries, many from individuals who have never applied for creative funding before.
"This has resulted in five applications to date, most of which are from grass roots organisations in regeneration areas, which is very encouraging.
"Given that most applicants will want to take full advantage of their allotted time for submissions, we anticipate that the majority of the applicants will submit theirs within 48 hours of the deadline.
"We have only scheduled one round of funding and we would therefore encourage those individuals and groups who have expressed an interest to submit their applications ahead of the deadline of Sunday, April 22 in order to take part and unleash their creativity."
The decision to axe the AIYF's £150,000 of funding was made at full council, despite numerous pleas and support from celebrities including world-famous percussionist Dame Evelyn Glennie and Julian Lloyd Webber.
Questions had been raised over attendance figures at many of the international festival's shows and events, and whether it was good value for money for the city.
It is understood that more than 20 general inquiries about the Year of Young People cash have been made.
If all of the five applications submitted so far came from organisations and achieved the maximum funding of £10,000 each, it would still mean there is at least £50,000 on offer.
Opposition group leader Stephen Flynn admitted it was "disappointing" only five applications had been received so far, and urged others to get involved.
"We want to see this fund be a success and to support young people across the city.
"Of course, the public's focus will continue to be on whether this can fill the huge void left by the AIYF."
A reduced programme of events for this year's AIYF will be held from July 27 to 4 this year.
Last month, the trust which deals with the festival contacted the Scottish Charity Regulator for advice on winding up.