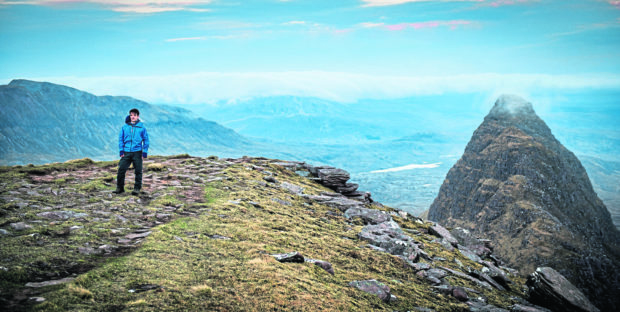 A new film that is a "love letter to Scotland" could trigger a wave of senior climbers tackling some of the north's, boosting tourism in the process.
The film called Edie is about a widowed octogenarian, played by Sheila Hancock, attempting to climb Sutherland's iconic Suilven.
Tourist chiefs have partnered with the distributors to promote both the film and Scotland's outdoor pursuits.
Their excitement stems from its potential to trigger another version of the "Outlander effect" – this time targeting the over 60s.
Each year thousands of people are drawn to areas where TV series or films was set or shot for what is known as "set jetting".
New figures from the latest Great Britain Day Visitor Survey showed that people took 34.6 million day trips in Scotland in 2017.
The VisitScotland website got more than 670,000 hits views a year related to walking or climbing last year and the tourist body estimates that it is worth up to £1.26 billion annually to the Scottish economy.
Given the film concerns an 83 year old widow the demographics show that far from outdoor pursuits being for the young the opposite is true.
Walking is most popular with those aged 55-64 while those aged 65 and over make up 12% of those taking part in a long walk, hike or ramble.
Culture Secretary Fiona Hyslop welcomed the release and its potential impact on local tourism.
She said: "Outdoor pursuits like walking are already one of the main reasons tourists visit Scotland.
"I'm sure this film will encourage others to come and experience our outstanding scenery, such as that in Assynt, which I had the privilege of visiting recently."
The film's director, Simon Hunter, said: "Edie was always my love letter to Scotland, to the weather and heather, the mountains and waves.
"Sutherland is an area that is rarely captured on film, it's remote and wild, prehistoric and stunning. If there was ever a place in Europe that reminds us of our small place in the larger universe it is in Assynt."
Jenni Steele, Film and Creative Industries Manager at VisitScotland, said: "Sutherland is a beautiful part of Scotland and all its magnificence is up there on-screen in Edie.
"Films shot in Scotland not only boost the local economy during production but provide a shop window for the country's amazing landscapes.
"With its emotive message of seizing the moment, we hope this life-affirming story will further inspire viewers to follow in the footsteps of Edie and explore Scotland's great outdoors."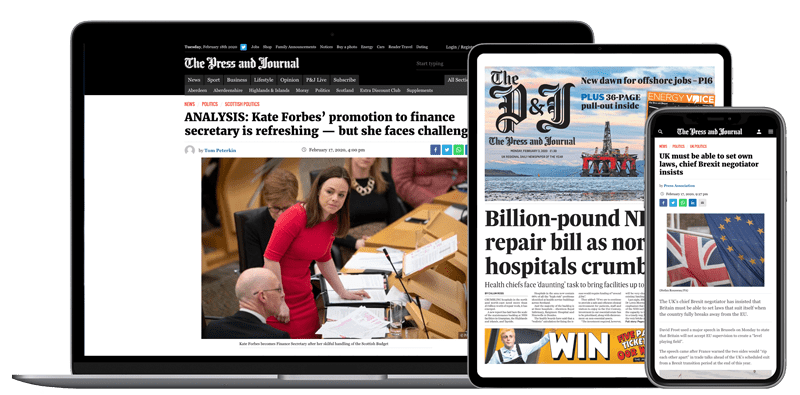 Help support quality local journalism … become a digital subscriber to The Press and Journal
For as little as £5.99 a month you can access all of our content, including Premium articles.
Subscribe