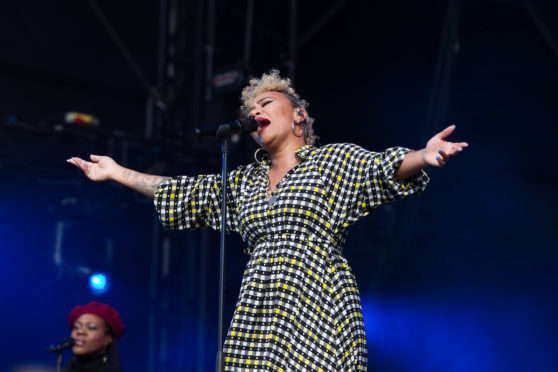 Emeli Sande has been confirmed as the headline act at one of Scotland's largest youth gatherings later this month.
She will perform at the Youth and Philanthropy Initiative event, which will welcome more than 1000 participants who have secured hundreds of thousands of pounds for charity in their local areas this year.
The Aberdenshire singer-songwriter, who has won multiple Brit Awards, will perform a special acoustic set and share insights into her own philanthropic activities at Perth Concert Hall on Wednesday, June 20.
Ms Sande, who was brought up in Alford, said: "It is an honour to be invited to attend and perform at the YPI event and share the room with so many inspiring young people making a difference in their communities.
"I am looking forward to hearing about the journey of YPI and the great platform it provides to empower young people and equip them with the skills, attitude and outlook needed to thrive and contribute in the 21st century."
This year marks the 10th anniversary of the YPI initiative in Scotland, during which time the programme has grown from a pilot scheme in 10 north-east schools to being active in more than 230 across all of Scotland's 32 local authorities.
It is the flagship programme of The Wood Foundation, and its chairman, Sir Ian Wood, spoke of his delight at how the enterprise has developed since its creation.
He said: "We are honoured that Emeli Sande will join us as we mark the accomplishments of a decade of YPI here in Scotland.
"Her musical and humanitarian achievements are sure to inspire the young people to continue on the philanthropic journey they started with YPI.
"We are immensely proud of the way YPI has been embraced by young people and educators and empowered them to make a difference.
"It has also had an incredible impact in terms of support for grassroots charities and youth engagement with these important causes."
Every year, participating schools are responsible for directing a £3,000 YPI grant to a local charity through a unique programme of teamwork, research and competition.