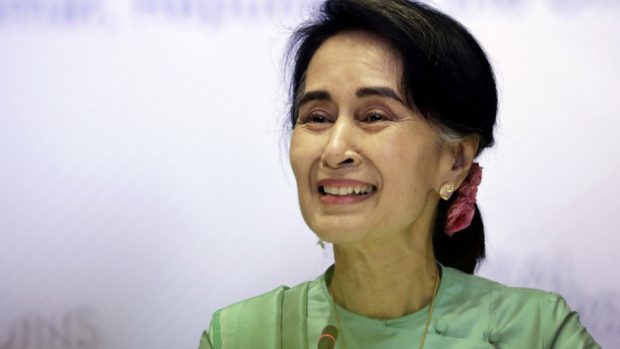 A plaque honouring controversial Myanmar leader Aung San Suu Kyi will be removed from an Aberdeen park and replaced with a new marker paying tribute to the struggles of the country's citizens.
Lord Provost Barney Crockett submitted a motion to yesterday's full council meeting, calling for the decade-old plaque to be removed from the cafe at Hazlehead park.
Ms San Suu Kyi was awarded the Nobel Peace Prize in 1991 and hailed internationally as a beacon of democracy.
But since taking power in 2015, she has been condemned for her handling of the problems in the country's Rakhine province and the army's crackdown.
The initial plan had been to simply remove the plaque.
But the Liberal Democrat group suggested it was replaced with another dedicated "to all the peoples of Myanmar in their continuing struggle for human rights, freedom and democracy."
This was unanimously accepted by all members.