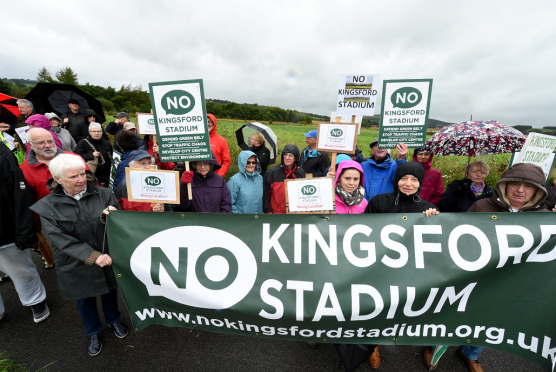 A date has been set for a judicial review into the Dons Kingsford stadium project.
The No Kingsford Stadium group have announced a procedural hearing for November 8, and December 19 as the substantive hearing of the petition.
NKS director Diane Reid said: "We wish to thank all those who have supported us. We believe Aberdeen City Council has failed in its duty to properly determine this application. We are confident that the court process will bring independent and impartial scrutiny to the decision and that we have a real prospect of success."
Mrs Reid continued, "Today, we have demonstrated that communities can challenge inappropriate development and we look forward to the forthcoming proceedings.