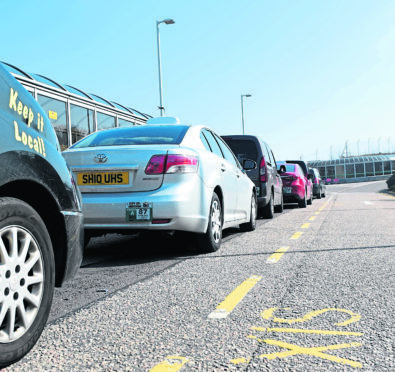 A 41-year-old man has been charged after numerous taxis were broken into in Aberdeen.
Incidents were reported to police during September and October of vehicles being targeted at Cornhill Gardens, Sheilhill Gardens, Barvas Walk, North Anderson Drive, Hutcheon Street and Fowler Avenue.
The man is due to appear at Aberdeen Sheriff Court today in connection with the break-ins.
DC Michael Christiansen, who led the investigation, said: "Thank you to all those who assisted with our inquiries."
He added: "I know that a lot of people do take steps to secure their vehicles however I would still remind all owners to consider, where possible, parking in a well-lit area that is captured by CCTV to deter potential thieves. Always avoid leaving valuables in your vehicle too – it only makes them more attractive."