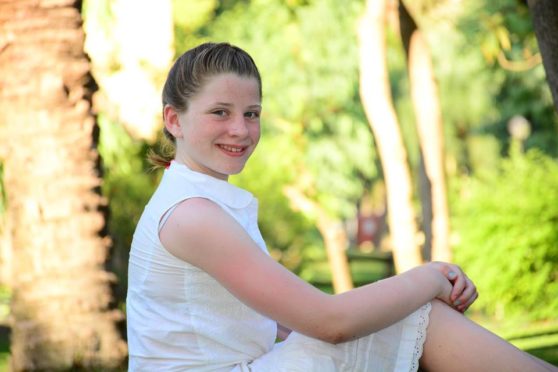 An Aberdeenshire fundraising ball, marking the fifth anniversary of a young Moray teenager's heart transplant, has raised more than £100,000 for cardiac charities – more than twice the original target.
13-year-old Elgin Academy pupil Sadie Merrin was born with a condition called dilated cardiomyopathy, which left her heart too large to effectively pump blood around her body.
After fighting a tough battle with the condition throughout her childhood, the youngster finally received, on Hogmanay in 2012, the gift she had been waiting her whole life for – a brand new heart, thanks to the kindness of an organ donor.
As a way of celebrating the first anniversary of the successful transplant, Sadie and her family organised the Braveheart Ball 2013, which generated £42,000 for charity.
And now, five years later, the second Braveheart Ball has smashed all expectations by raising more than £100,000 for two causes very close to the Merrin family's hearts.
Money from the event, which was held on Saturday at Thainstone, will go to the Rebecca's Rainbow Heart Ebstien's Anomaly Trust, which supports a children's cardiac nurse in the NHS Grampian region, and the Children's Heart Unit Fund, which provides assistance to youngsters receiving treatment at the Freeman Hospital in Newcastle, where Sadie received her transplant.
Sadie's mum Karen said she had been "blown away" by how much money has been raised so far and revealed the highlight of the evening was when an anonymous individual donated an incredible £50,000.
Mrs Merrin said: "The whole night was amazing.
"We were completely overwhelmed by the generosity of everyone that came and the donations we received on the night really left us just blown away.
"I think we had hoped we would make at least the same we had made last time and we were actually worried we wouldn't reach that total.
"So to completely surpass the first Braveheart Ball and go so far above what we made before is just incredible.
"Sadie just had a wonderful time and she made a small toast to her donor because the event is also to honour the family that thought of someone else when they were in their darkest moment.
"We are so grateful to everyone who helped make the ball such a success."
To donate to the causes supported by the event or find out more, visit Karen's Just Giving page here.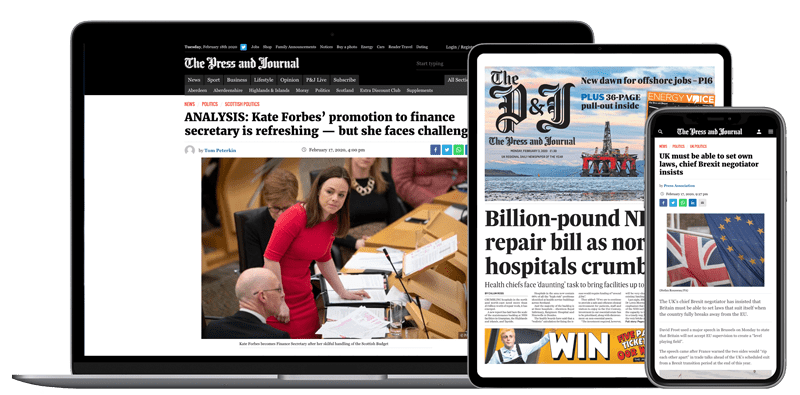 Help support quality local journalism … become a digital subscriber to The Press and Journal
For as little as £5.99 a month you can access all of our content, including Premium articles.
Subscribe