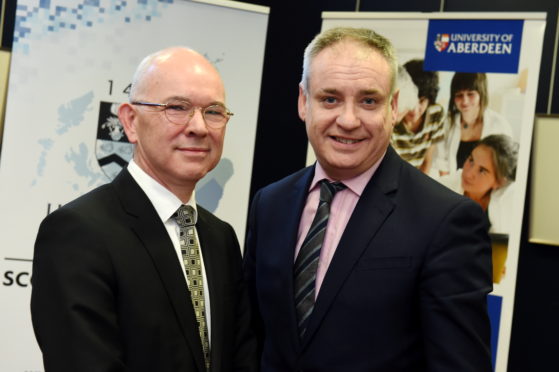 Aberdeen University bosses have pledged to double the number of students from the most deprived Scottish neighbourhoods.
Principal George Boyne announced the move to recruit 10 per cent of its Scottish students from the 20 per cent most deprived areas in Scotland, known as SIMD20 areas, from next September.
As part of the plan, the students will be offered free accommodation for their first year in halls.
In recent years the University has recruited only between four and five per cent of students from SIMD20 areas, largely due to the very low proportion of postcode areas classified as such in the north-east, an important recruitment area.
But concerns have been raised that due to the low number of such neighbourhoods in the north-east, local students could be pushed out.
There have recently been concerns that Scottish students, who receive free tuition, could be pushed out in favour of fee paying students from other parts of the UK and outside the EU.
A controversial cap on Scottish students is in place for universities.
Mr Boyne said: "I think we will have enough spaces available for any SMID student from the north-east who is capable of benefiting from the education we offer here.
"This initiative make absolutely no difference to the number of Scots at the university.
"For Scottish students we have a cap and we can't go beyond it. We would like the cap to be raised."
Tom Mason, Conservative MSP for the north-east, said:  "Scotland fares worse than England when it comes to accepting students from deprived backgrounds, despite tuition fees being imposed south of the border.
"On the face of it, any measures that help address that problem should be welcomed.
"However, places for Scottish students are already capped due to the SNP's free tuition policy.
"My concern is that more pupils from Scottish schools with top grades could end up being squeezed out in favour of fee-paying students from elsewhere."
But during a visit to the institution yesterday Richard Lochhead, the minister for further education, higher education and science, insisted that the number of Scots students was at "record levels".
He said: "Clearly universities are autonomous institutions and decide who to accept for each individual course.
"This is against a backdrop of a record number of Scottish students being accepted into universities."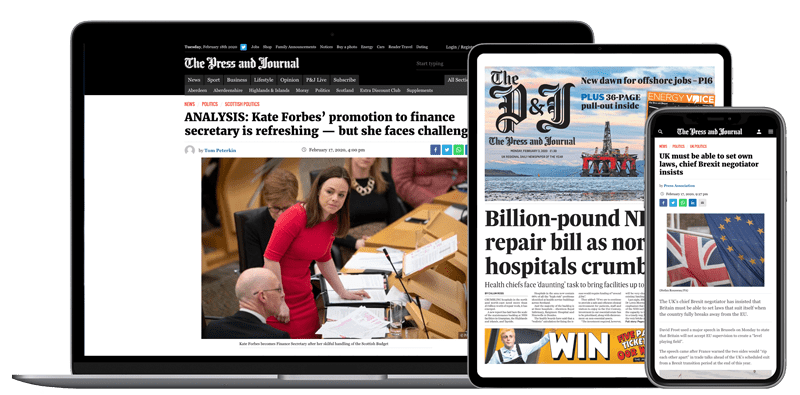 Help support quality local journalism … become a digital subscriber to The Press and Journal
For as little as £5.99 a month you can access all of our content, including Premium articles.
Subscribe