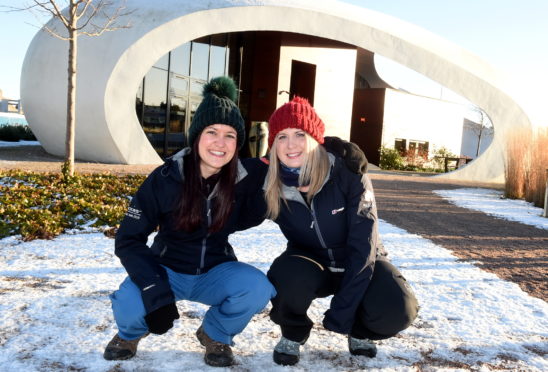 Five intrepid explorers from law firm Brodies will be taking on the Arctic to raise funds for cancer charity Maggie's.
The 70km trek will start from Rovaniemi in Finland later this month, with the team spending three days trekking into the Arctic Circle.
The group will have to face sub-zero temperatures and battle the elements while carrying their own equipment and sleeping in tents.
Jenna McCosh, Naiomi Law, both from the real estate team in Aberdeen, will be joined by their Glasgow colleagues Jenni Guy, Jackie McFarlane and Seonaid Cochrane for the challenge.
Solicitor Ms Law said:  "I haven't ever challenged myself like this before, so for me the trek is about showing myself that I can do something that is so physically demanding.
"I think it will be a great bonding experience, we have a great group of girls taking part and I'm sure we'll create some life long memories."
Ms McCosh, an associate at the firm, added:  "We're so lucky to have such a fantastic team taking part, we'll keep each other's spirits up and help each other along the way.
"I've been doing lots of walking; specifically long distances back-to-back each day to get used to moving my legs, even when they are sore and tired.
"We've also been advised to strengthen our core, to help us pull our equipment along on pulks, so I've been doing planks and trying to get out of bed early every morning to do yoga."
The trekkers will be raising funds for Maggie's Cancer Centres across the country, one of which is based at Aberdeen Royal Infirmary.
Jules Goodwin, from the charity's fundraising team in Aberdeen,  said: "The staff at Brodies are great supporters of Maggie's and a lovely bunch of people who we all enjoy working with.
"The Arctic trek is going to be an amazing and demanding challenge which will raise both money and awareness of the incredible work we do for people living with the impact of cancer.
"We thank these wonderful women who have spent so much of their time and energy preparing for this trek across the ice, we are excited for them and look forward to some amazing stories and photos when they return."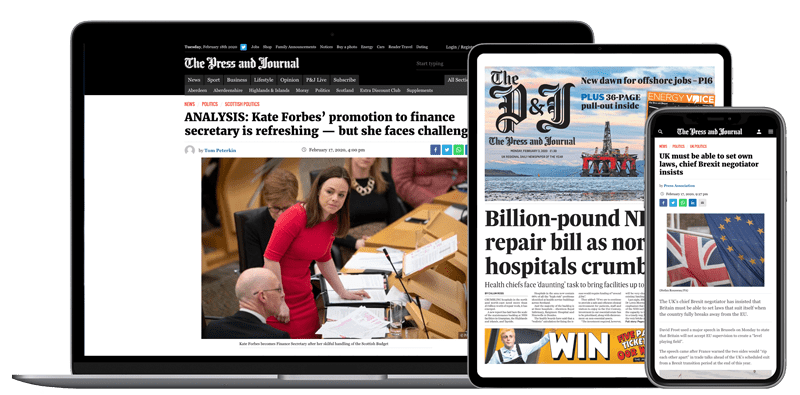 Help support quality local journalism … become a digital subscriber to The Press and Journal
For as little as £5.99 a month you can access all of our content, including Premium articles.
Subscribe