Hundreds line Aberdeen streets as students celebrate 129th Torcher Parade
Hundreds of onlookers lined the streets of the Granite City to watch students in colourful costumes march through the city centre this weekend as part of one of Aberdeen's oldest traditions.
A total of 20 floats and hundreds of fundraisers, dressed in outrageous outfits, travelled down Union Street last night for the 129th Student Torcher Parade.
It featured everything from a spectacular display of drumming to a recreation of the Wizard of Oz by the charitable academics.
And as darkness fell, the students lit up their torches to wow the crowds.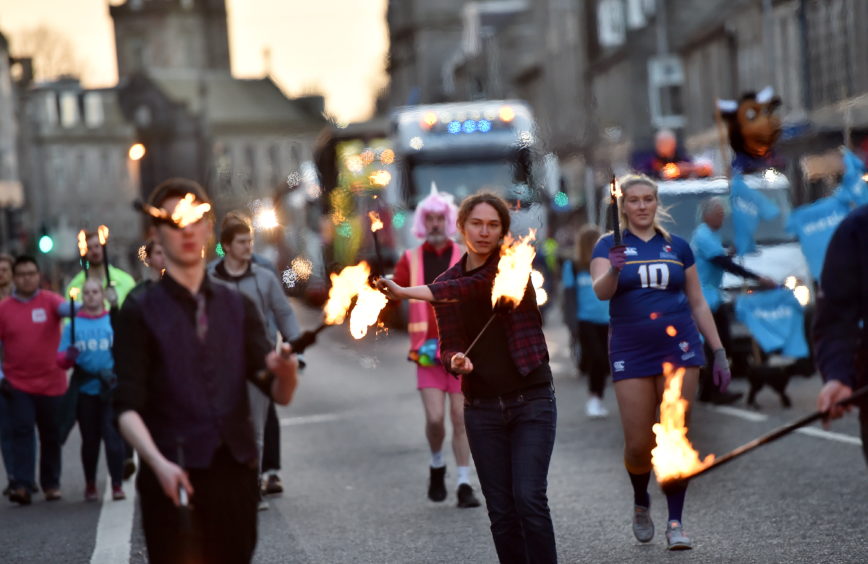 The event, which is one of the largest student torchlit parades in Europe, helps to raise cash for north-east charities.
The 2016 torcher parade was cancelled due to concerns following traffic control issues, but it rose from the ashes and returned to the city in 2017.