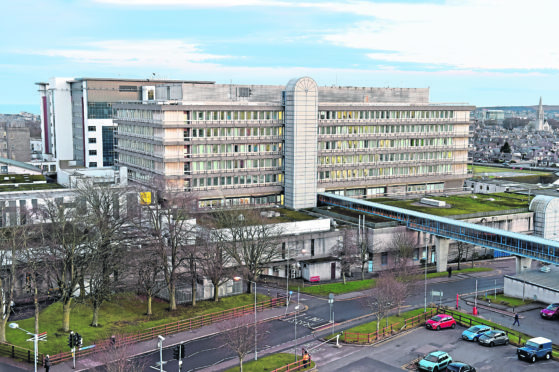 Aberdeen Royal Infirmary chiefs have assured patients that their "robust" cleaning procedures will prevent any infections similar to those which led to the deaths of two people at the Queen Elizabeth University Hospital in Glasgow.
Last year, it emerged that two patients in the new flagship facility had died from infection linked to pigeon droppings – one a child.
A post-mortem examination on the youngster showed the Cryptococcus bacteria was a contributory factor in their death.
Another patient at Glasgow's Queen Elizabeth University Hospital also had an infection caused by inhaling the fungus Cryptococcus, which is mainly found in soil and pigeon droppings.
Yesterday, NHS Grampian board members were told that 14 recommendations given to the flagship Glasgow hospital were also being implemented in the ARI as part of an ongoing risk management response.
NHS Grampian's director of facilities and estates, Paul Allen spoke after the meeting to reassure anyone using the facility the processes used were "robust".
He added: "What I can assure is that everything we do is centred around quality and safety, but there is new learning that has emerged nationally.
"We are looking to implement them fairly sharpish.
"I can give that assurance that we will act rapidly on anything within that environment.
"Our process is backed up by independent bodies and inspectors; If there is anything which arises from that we would act upon it.
"Across all buildings nationally, dealing with the avian problems caused by pigeons and gulls in the urban environment is quite challenging.
"We have put a number of measures in place, around our buildings and car parks, to try and deter birds.
"Anything beyond that which comes to our attention, we would also deal with."
The Healthcare Environment Inspectorate report recommendations include making sure a functioning negative pressure isolation room is available, along with updated protocol on when they should be used.
Storage of expressed breast milk should also be managed in a way that "reduces the risk to patients".
They also recommend that all cleaning schedules should be signed off, with "evidence" that they have been carried out properly and that all cleaning staff have the "necessary" equipment to keep the environment "clean and safe".