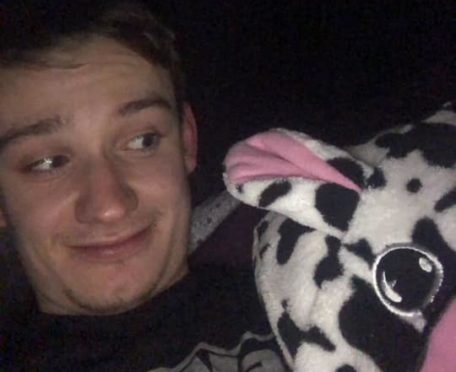 A man who crashed his car into a wall "panicked" and told police it had been stolen – wasting days of officers' time – because he feared losing his job as a delivery driver.
Ewan Ross had just broken up with his girlfriend when he crashed his Citroen C2 on an unclassified road near Portlethen then fled the scene.
The 20-year-old, who lives on Holburn Street and now works as a bus driver, appeared at Aberdeen Sheriff Court yesterday.
Fiscal depute, Rebecca Clark, said: "Police received a report about the collision at 11.50pm on Monday, September 3, and found that an abandoned vehicle had collided with a stone dyke.
"The key was still in the ignition, and checks established that the accused was the owner.
"Ross told police that the car had been left locked in a garage and someone must have stolen it."
Ms Clark said "several officers" spent "several days" conducting door-to-door inquiries and took witness statements before determining that Ross was the driver.
When confronted with their findings, the accused told police that he "panicked and didn't know what to do".
He later pleaded guilty to driving carelessly, failing to report an accident and "causing officers maintained at public expense to devote their time and services investigating a false representation".
Defence agent, Gail Wiggins, said Ross had "gone through an uncertain period of employment" and feared losing his job by reporting the crash.
She said: "He had secured work as a delivery driver for a parcel company, and had an argument with his girlfriend on the day in question which resulted in the relationship breaking down.
"He was emotional and in no fit state to drive, and panicked because of his new job when he crashed."
Given his new profession as a bus driver, the lawyer argued that a driving ban would be "disastrous".
Sheriff Robert McDonald instead fined the accused £900 and imposed seven penalty points.