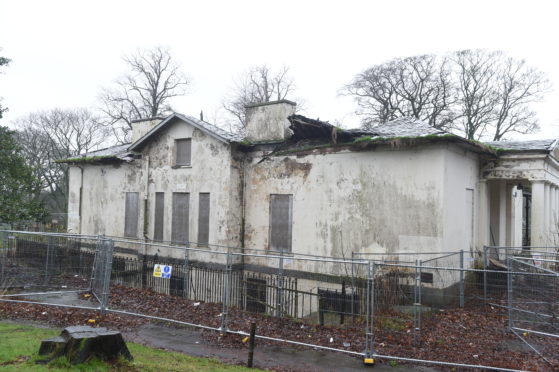 A dilapidated A-listed house designed by Aberdeen's most famous architect has been put on the market by council chiefs – nearly two decades after it was last occupied.
A number of interested parties are believed to be interested in taking over Westburn House in the city's Westburn Park.
Built in 1839, the building has fallen into serious disrepair with its roof beginning to cave in and it has been repeatedly targeted by vandals. A significant part of its structure is also crumbling.
Although £1million plans were put forward to refurbish the building in 2004, ultimately the proposals to convert it into a new office for the city's registrars amounted to nothing.
Anger over suggestions historic Aberdeen building should be knocked down
Councillors approved plans for the Elgin-based company Liberty Kids to turn it into a nursery in 2016, but again, the plans proved unsuccessful.
Gavin Esslemont, the chairman of the Save Westburn House action group, has recently revealed plans to bring Westburn Park back to life as a tea room.
He said that they hoped to submit their business case soon.
Lease documents from the city council read: "Aberdeen City Council has a strong desire to see the property return to economic use and are prepared to offer the property on a long ground lease to achieve this.
"Any long lease will be subject to a development agreement for the refurbishment of the building."
Rosemount and Midstocket councillor Bill Cormie said: "This is a great day for the community.
"At long last we now have a bit of clarity on the future of this treasured building.
"I know the Westburn group have done a lot of work on this project and I wish them well along with any other interested group."
Saving the city's history: Plan to bring Westburn House back to life as tearoom and community facility
A city council spokesman said: "Following a survey of the building we have now put Westburn House on the market – offering a long-term leasehold to interested parties who are able to submit viable economic plans that could see the building renovated and returned to use.
"In marketing the property we are not driven by financial considerations but by a desire to see this wonderful building restored to its former glory and functioning as an asset to the people of Aberdeen.
"As with all marketing opportunities, details of submissions and discussions will remain confidential but we are hopeful that this opportunity will attract significant interest."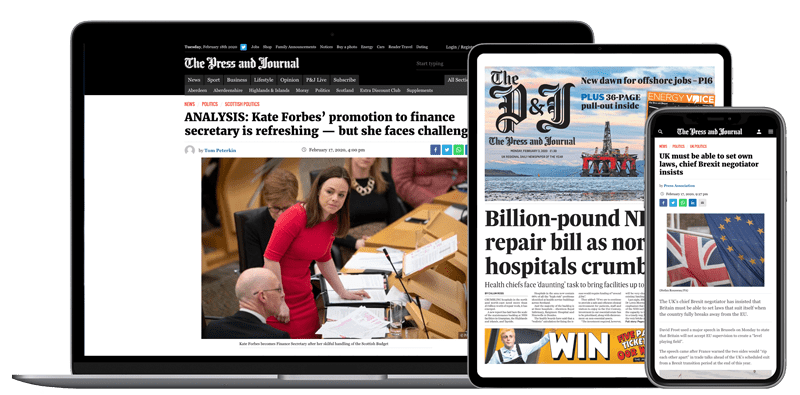 Help support quality local journalism … become a digital subscriber to The Press and Journal
For as little as £5.99 a month you can access all of our content, including Premium articles.
Subscribe