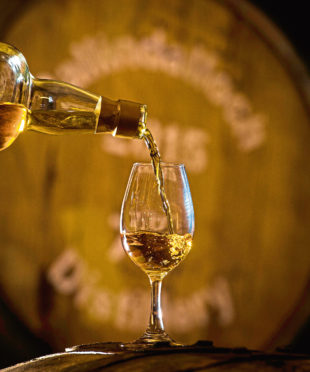 Scotland's national whisky festival is heading to Aberdeen for the first time.
The event celebrating the nation's national drink is making its first trip north after success in Glasgow, Edinburgh and Paisley.
Aberdeen Music Hall will play host to the festival on September 14, which has become a staple of Glasgow's Celtic Connections.
Whisky lovers will be able to sample more than 100 different types of the spirit, with more than 30 different exhibitors in attendance.
Colin Campbell, one of the founders of the National Whisky Festival, said: "We are hugely excited to be taking our unique celebration of uisge-beatha on the road to visit one of our favourite parts of this beautiful country.
"After enjoying so much success in Glasgow, Edinburgh and Paisley we thought it was about time to hit the north and give the people of Aberdeen and the surrounding areas an opportunity to celebrate our national drink and indeed, Scottish culture, within the wonderful setting of the recently refurbished Aberdeen Music Hall."
The Aberdeen edition will offer two three-and-a-half hour sessions of unique whisky tastings as well as live music and plenty of hearty local food.
There will also be the opportunity for visitors to attend one of 12 whisky tasting Masterclasses to help sharpen their knowledge and hone their tasting skills.
Aberdeen Performing Arts chief executive Janie Spiers said: "We are thrilled to be welcoming the National Whisky Festival to Aberdeen for the first time this September.
"As one of Scotland's most historic concert venues, the Music Hall will be the perfect setting to raise a glass to our national drink."
Tickets for the event go on sale on Monday and are available on the National Whisky Festival's website.