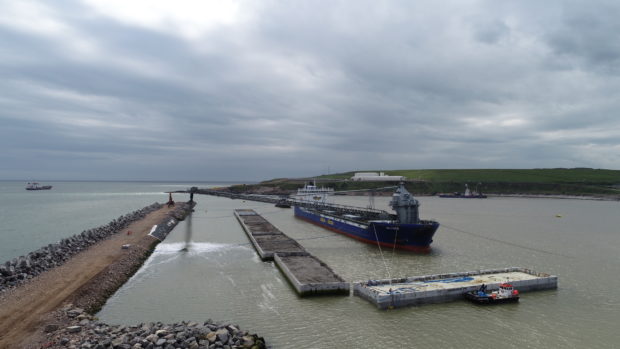 The longest vessel to ever dock in Aberdeen has arrived to help carry out work on the £350 million expansion of the city's port.
The 580ft MV Beltnes sailed across the North Sea from Norway to deliver 35,000 tonnes of fill material for the creation of the Dunnottar Quay section of the South Harbour.
MV Beltnes will now make seven return trips to the city as work on the Dunnottar and Castlegate Quays progresses.
Michelle Handforth, chief executive of Aberdeen Harbour Board, said: "The arrival of the MV Beltnes is a real tipping point for Aberdeen Harbour, and a prime example of why we need the South Harbour expansion.
"Even in its construction phase, we can bring in a vessel which could not fit into the North Harbour.
"To put the size of the vessel into context, it is the same length as Crathes Quay, our shortest quay in South Harbour.
"I would like to thank our marine and engineering departments who ensured the MV Beltnes could arrive safely into the harbour.
"We have a summer of intense activity ahead of us, as the footprint of South Harbour continues to emerge from the sea."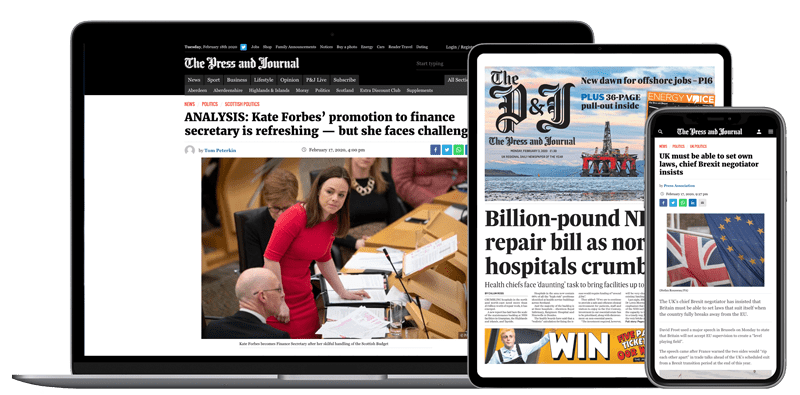 Help support quality local journalism … become a digital subscriber to The Press and Journal
For as little as £5.99 a month you can access all of our content, including Premium articles.
Subscribe