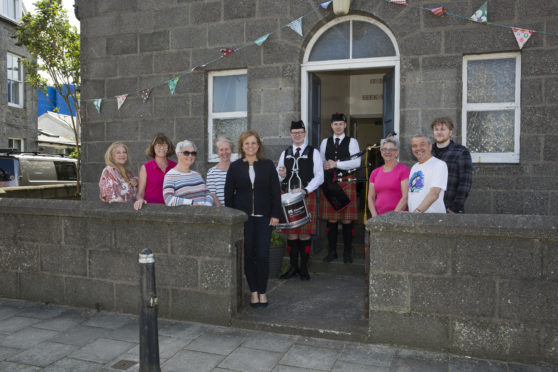 Plans for better mental health provision for young people in one of Aberdeen's most deprived areas have been buoyed by a £10,000 donation.
Middlefield Community Project will put the funding from Aberdeen Harbour Board towards wages for a mental health and youth worker.
Nine sessions a week will be run for the area's 12 to 26-year-olds as part of the initiative.
It is part of a £30,000 pay-out from the harbour board's community action fund.
Chief executive Michelle Handforth said the selected organisations were "synonymous with the harbour's guiding principal of creating prosperity for generations".
The Fittie Community Development Trust will spend its £10,000 on refurbishing the Gospel Hall in New Pier Road.
Funding from the harbour board will meet the costs of a new entrance to the hall.
Trust chairwoman Pauline Brown said the sponsorship was an opportunity to mark "the longstanding, mutually-dependent relationship between Fittie and Aberdeen Harbour".
Another £10,000 has been granted to the Culter and District Pipe Band.
The organisation plans to use the money to restart a novice band for under-18s and to expand its teaching programme to young players.
The band already has more than 50 members.
More than £500,000 has been donated to local charities and groups since the launch of the Community Action Fund in 2014.
Ms Handforth added: "It is a privilege to support these organisations which make real improvements to many lives across the north-east.
"We hope that we are able to enhance their work and look forward to getting involved in their projects in the coming months."