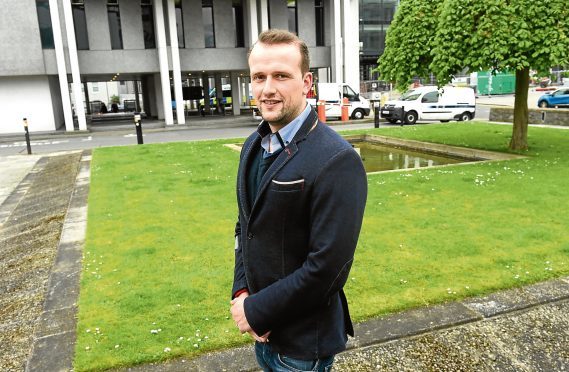 City councillors are being urged to back a campaign to reinstate the funding to give over-75s free TV licences.
It is estimated that almost 10,000 people living in Aberdeen will be affected by the decision to change the scheme.
From next June, only those receiving pension credit will get their TV licence paid for them, while everyone else will have to spend £154.50 per year.
The UK Government is currently responsible for funding free licences but ruled that, as of next year, that will fall to the BBC instead.
Following a public consultation, the broadcaster decided the fairest system was to means-test pensioners.
It has said that covering the cost of licences for all over-75s would lead to "unprecedented" cuts and the closure of several channels and services.
The SNP group on Aberdeen City Council, however,  has said the decision will "force many to choose between a TV licence and basic essentials".
Its group leader, Stephen Flynn, has lodged a motion to be heard at this morning's full council meeting calling for the local authority's chief executive to write to the UK Government and ask it to step in.
He said: "The decision to end funding for free TV licences for over-75s will have a huge impact on many people living across Aberdeen.
"As a local authority, we should put our full weight behind the campaign to reverse this short-sighted decision.
"The reality is that many older people are at a greater risk of experiencing social isolation and we must all unite to fight against austerity-driven decisions which could make that situation much worse.
"Many over-75s are among the most vulnerable people living in our city and it's disgusting that they're going to face a TV tax despite their huge contributions to our city and society."