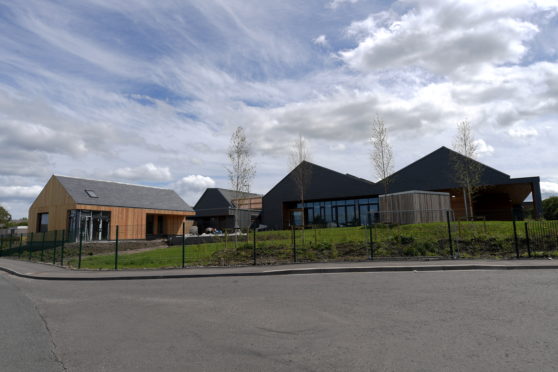 A highly lauded Aberdeen school for children with additional support needs has been graded as "weak" in most areas by watchdogs.
The £18.5 million Orchard Brae building opened in August 2017, merging three existing special schools.
At the time, council education chiefs hailed it as a "centre of excellence".
But Education Scotland and Care Inspectorate officers visited in May for the first time, and have now notified parents of a number of concerns at the nursery and primary.
A full report is expected to be published today but The Press and Journal has seen a letter which relays the inspectors' findings.
Education Scotland rated the "learning, teaching and assessment" at the primary to be "unsatisfactory" – the lowest possible grading.
Meanwhile "weak" ratings, the second worst, were given to the primary on leadership, raising attainment and achievement, and ensuring wellbeing and inclusion.
At the nursery level, "securing children's progress" was rated as satisfactory, but each of the other three categories were "weak".
The Care Inspectorate found the school "weak" in all four categories they rated – quality of care and support, quality of environment, quality of staffing and quality of management and leadership.
The Bucksburn school has been told to make sure medicine is given correctly, provide healthy snacks, make sure blind cords are safely secured and ensure staff "engage in positive and supportive" interactions with the children.
A number of strengths were also identified, however, including the positive response of children to learning, the school's development of partnerships with a range of organisations and that parents feel welcomed by staff at the school.
Inspectors will visit again in three months to check on progress.
Council education convener, John Wheeler, said that the school is regularly understaffed, with at times nearly a quarter of the compliment missing, and that recruiting workers with the skills to work in additional support needs schools can be difficult.
Mr Wheeler said he was "deeply disappointed" with the findings and vowed a "robust action plan" was being developed to help form improvements.
He said: "If you are trying to run any type of establishment and you don't have enough of a workforce that will cause significant challenges.
"The management team is being tied up, and having to firefight if there are significant vacancies or staff shortages.
"And when we have situations where management teams at schools are tied up doing that, they are not then able to do some of the other things.
"We are realistic that there is a journey to go on in terms of improvement, however that vision for the school long-term is still there and is something we will continue to work towards."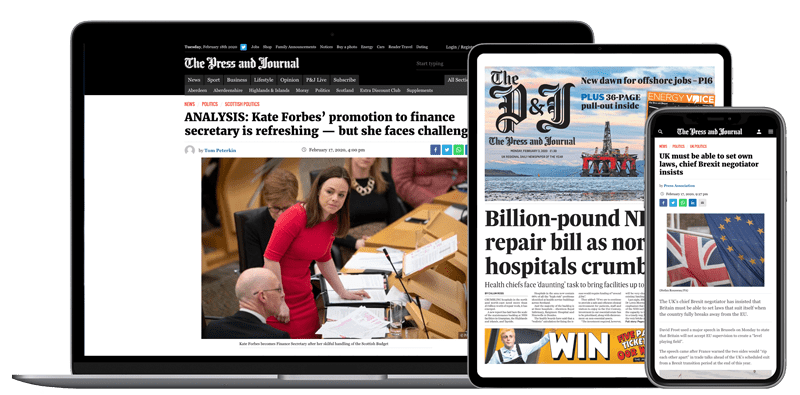 Help support quality local journalism … become a digital subscriber to The Press and Journal
For as little as £5.99 a month you can access all of our content, including Premium articles.
Subscribe