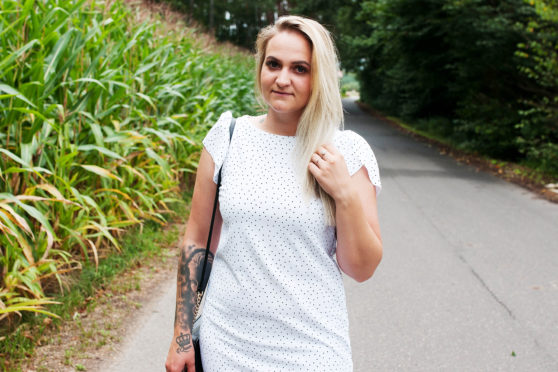 An Aberdeen woman who has suffered years of chronic pain claims she has been treated like a "piece of rubbish" by hospital staff.
Angelika Martko has suffered excruciating pain down her right side and back due to a mystery condition since 2012.
For the last eight months, she has been virtually housebound due to the pain and has now hit out at the length of time it has taken to diagnose her.
The 28-year-old, who moved to Aberdeen from Poland, first visited the pain clinic at Aberdeen Royal Infirmary in 2016.
But despite 20 appointments to the clinic, the department of digestive disorders and her local GP – and even a trip home to see a neurologist – doctors have still been unable to determine what is wrong.
Blood tests, an endoscopy and a CT scan showed nothing untoward.
Her partner has had to call an ambulance twice, and in November last year she even collapsed in front of her GP.
But Miss Martko claims that when she asked doctors at the pain clinic for an injection ease her symptoms, she was turned down.
The photography student has been signed off from her part-time cleaning job, and has been forced to do her college work from home.
She said: "What kind of life is this for a 28-year-old?"
"How can I enjoy my life?
"I just wanted to know what is wrong with my body but they just treated me like a piece of rubbish, even laughing at me on one occasion.
"How can they laugh at me when I am in so much pain?"
An NHS Grampian spokeswoman said they were investigating Miss Marko's claims, and would be in touch with her.
"Miss Martko is clearly unhappy with the treatment she has received and for that we are sorry," she said.
"The management of chronic pain is complex.
"The waiting times for the chronic pain service are far longer than we would like.
"We continue to provide the best service we can in the current circumstances."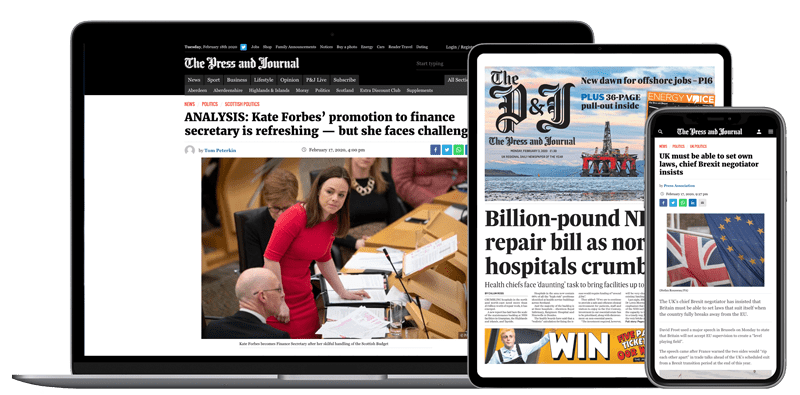 Help support quality local journalism … become a digital subscriber to The Press and Journal
For as little as £5.99 a month you can access all of our content, including Premium articles.
Subscribe