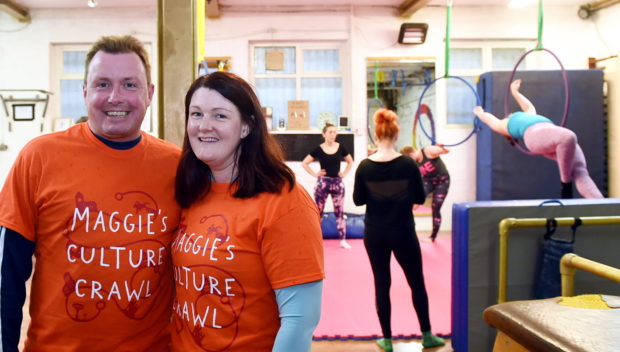 An innovative evening of events has generated more than £80,000 to help people with cancer, charity bosses yesterday revealed.
Last month more than 600 people took to the streets of Aberdeen for the 10-mile Culture Crawl in aid of the city's Maggie's Centre.
The facility, at Foresterhill, provides a range of support to people with cancer and their loved ones.
As in previous years, Culture Crawl participants were taken on a guided tour of the city with a route kept secret until the last minute.
Throughout the night the walkers were given a look inside the Marine Operations Centre at the harbour, watched a circus show, took part in a silent disco and enjoyed some live jazz music.
Among those taking part was father-of-three Neil Foster, who was diagnosed with chronic lymphocytic leukaemia 10 years ago and had treatment in 2017.
While he was too ill to take part in the Culture Crawl last year, he signed up his whole family for last month's event.
He said: "I appreciate every minute I spent at Maggie's and it really kept me going through my treatment.
"I had something to look forward to when I was off work. You always felt welcome and nothing was too much hassle.
"It is there for everyone to use and anyone is welcome.
"I always like to give something back, I volunteer as much as I can because they were there for me and it's my turn to be there for them."
Centre fundraising manager, Paula Cormack, said: "Everyone at the centre was so happy that Neil was able to take part in this year's Culture Crawl and it was great to see his family back again.
"People like Neil have helped us to raise awareness and money to support people exactly like him and his family to get the free practical and emotional support when they need it."
To register for the 2020 Culture Crawl, people can visit maggiescentres.org/ccaberdeen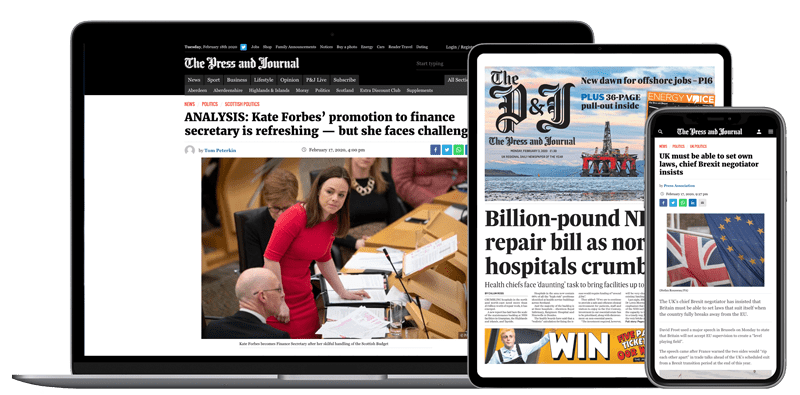 Help support quality local journalism … become a digital subscriber to The Press and Journal
For as little as £5.99 a month you can access all of our content, including Premium articles.
Subscribe