Work begins on Union Terrace Gardens transformation
Today marks the start of the £25.7 million regeneration of Aberdeen's Union Terrace Gardens.
Aberdeen City Council leaders gathered at the Victorian sunken gardens to cut the first piece of turf officially getting the works under way.
The flagship City Centre Masterplan project aims to transform the park into an inclusive 21st Century space by improving access, amenity and activity whilst enhancing UTG's heritage features.
Council Co-Leader Councillor Douglas Lumsden said: "In transforming Union Terrace Gardens, we are making history in the heart of Aberdeen.
"This is an enormously exciting time for the city as we increase our cultural, heritage and tourism offer and enjoy all the economic benefits that brings.
"P&J Live has just opened, the redeveloped Aberdeen Art Gallery will follow in November, and with UTG we are about to embark a project that will further electrify the city centre."
Fellow Council Co-Leader Councillor Jenny Laing added: "Union Terrace Gardens is among the city's best loved places and it was vital we got this project right in every detail.
"That takes time – but it has been time well spent and we are about to be rewarded for the hours of extensive community consultation and diligent design work.
"The sympathetic regeneration of Union Terrace Gardens will ensure it remains a unique and enduring feature of our city centre, accessible for all to enjoy, and the start of work is another sign of the momentum building throughout Aberdeen during a period of incredible transformation."
Balfour Beatty has been chosen to carry out the project which will see the space transformed into an "inclusive 21st Century space" while "enhancing UTG's heritage features".
LDA design, the firm behind London's Olympic Park, unveiled their designs for the park in 2016.
Councillor Marie Boulton, Aberdeen City Council's culture and City Centre Masterplan spokesperson, said: "We are taking all that's wonderful about Union Terrace Gardens – its setting, its greenery, its heritage – and enhancing that.
"The design is a direct response to how people wanted their city to evolve. That we are ready to start work is truly momentous, not just for this generation but in terms of legacy.
"The changes to the build environment in Aberdeen are dramatic – but it's also bringing a real shift in the cultural outlook of residents and the outside view of the city, with visitors embracing all we have to offer and the plans we have for the future."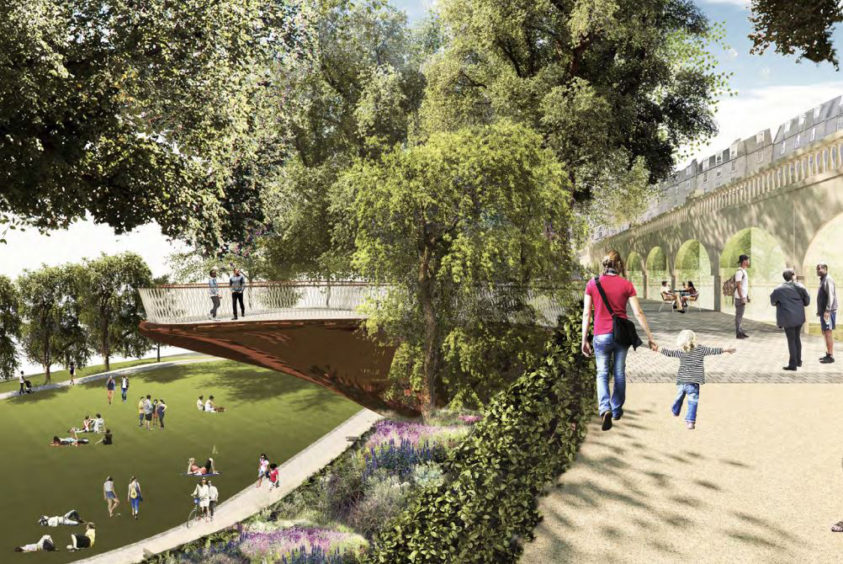 Design features include:
• New accessible walkway route into the gardens from Union Street
• Lift access from Union Terrace into the upper level of the gardens through a new entrance building on Union Terrace at the existing Burns Monument
• Improved disabled parking facilities on Union Terrace directly adjacent to the new accessible walkway routes into the gardens
• Retaining the central lawn space as a flexible space for large scale gathering and events, and a new entrance opposite His Majesty's Theatre to accommodate smaller scale events
• Reinstating the 'grand staircase' as a central part of the new accessible route into the gardens from Rosemount Viaduct
The transformation is expected to take between 18 and 21 months to complete.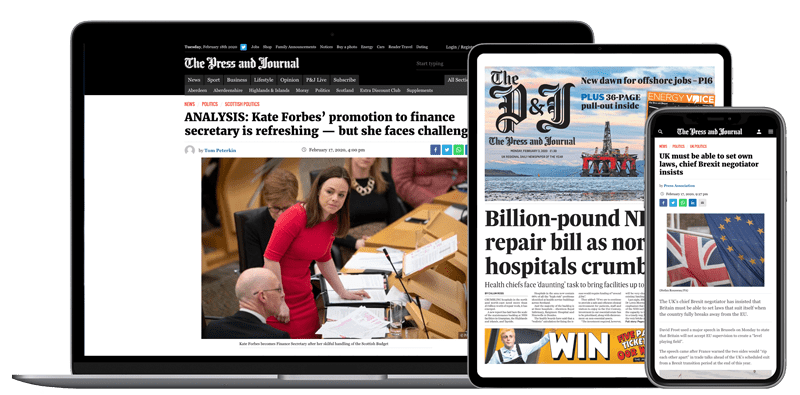 Help support quality local journalism … become a digital subscriber to The Press and Journal
For as little as £5.99 a month you can access all of our content, including Premium articles.
Subscribe