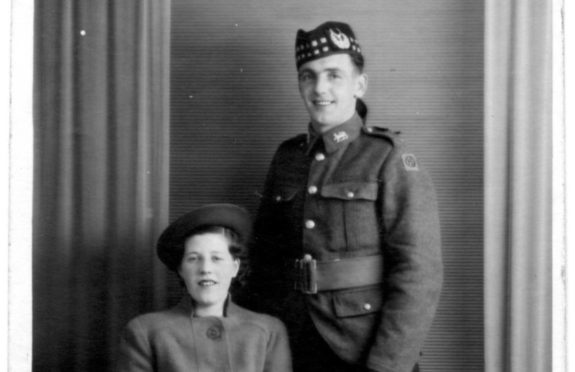 In the days after the confirmation that Britain was entering the battle against Hitler's forces, following the Nazi invasion of Poland on September 1, the news had a profound effect on many men in Aberdeen and the north east who were already in a romantic relationship.
Many of their families recalled, all too starkly, how loved ones had been torn apart in the Great War, just two decades earlier.
Stewart Mitchell, a researcher at the Gordon Highlanders Museum and the author of "St Valery and Its Aftermath" has chronicled "a situation without parallel" in the immediate aftermath of the beginning of the Second World War.
This involved a dramatic threefold increase in the number of marriages registered in Aberdeen from a pre-war average of 35 a week to well over 100 from September 4.
Most of the men who brought their brides before a minister or sheriff for the rest of the year were dressed in military uniform.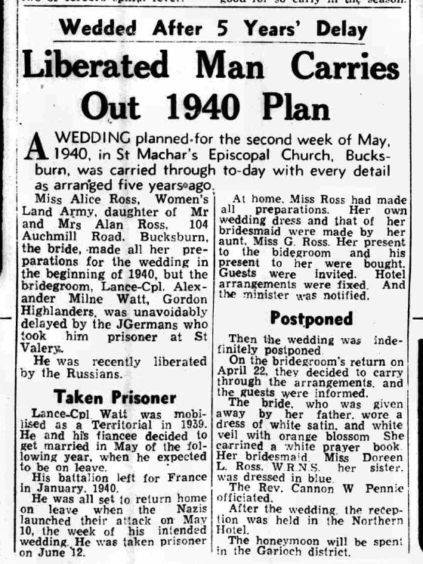 Mr Mitchell said: "In September 1939, very few people expected that war would be declared so suddenly but the German invasion of Poland and Britain's ultimatum to Hitler changed all that.
"Those who already had plans to get married were able to advance their preparations and marry quickly, but many others had to delay the happy day.
"These were all fairly young men and women, who were expecting to have their whole lives in front of them.
"With the advent of war uppermost in most couples' minds, there was the grim possibility that the man would be killed in action or the wife suffer from German air raids."
He added: "Nobody even considered soldiers could be captured and spend the next five years in a far-away country with little means of communication and no date set for release.
"But that was the fate of the thousands of men who were captured in France in 1940, including some two thousand Gordon Highlanders and numerous other men from other Highland regiments such as the Seaforths and the Camerons, as well as supporting units like the Royal Signals."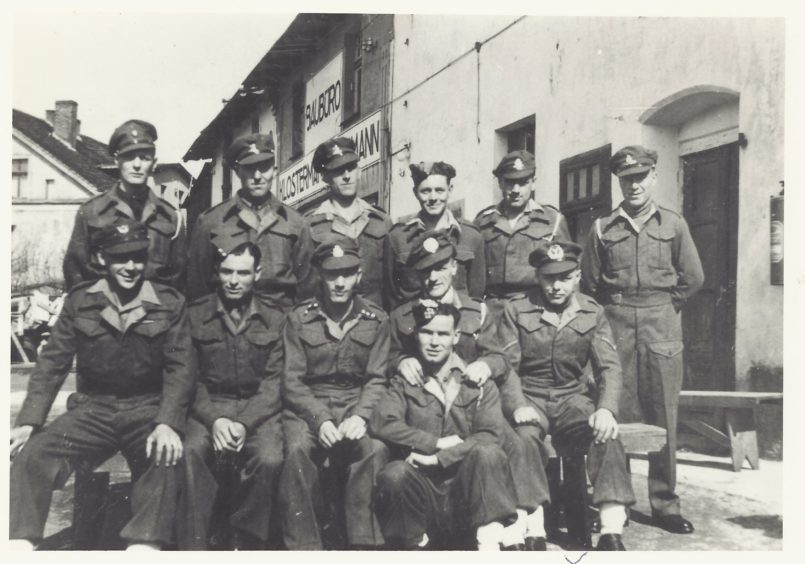 One of the men caught up in the hostilities, Charlie Irvine, joined the Bucksburn Company of the 5th Gordon Highlanders with his brother Eddie in 1938.
He was among those who were given a few days of home leave before embarking for France the following year and Charlie married his sweetheart, Peg, on December 29, 1939.
Mr Mitchell added: "There was no time for any honeymoon, because he had to rejoin his unit the following day, and then any plans for his next leave had to be put on hold as he did not see Peg again for five-and-a-half years.
"Both Charlie and Eddie were captured at St Valery-en-Caux in June, 1940 and they were held at Stalag XXB in Poland until their liberation in April, 1945."
The story of Alex Watt, also from Bucksburn and in the 5th Battalion, was a little different.
In common with the others, he was mobilised and sent to Aldershot at the outbreak of war, but drew up plans to marry fiance, Alice, on his next period of leave.
This was the period of the "phoney war" when there was little or no actual fighting, but their wedding arrangements suffered a serious setback in the New Year.
Mr Mitchell said: "Unfortunately, the battalion was sent to France at the end of January, 1940, and the Germans launched their big offensive four months later, with their blitzkrieg resulting in the British and French forces being driven back to Dunkirk and St Valery.
"Alex was captured on June 12 and he was held as a prisoner of war for the next five years in Stalag XXA in Poland.
"It was only after his liberation by the Red Army – in April 1945 – that he was able to return home and plans were hastily made to marry Alice.
"As Mr Watt wryly put it: 'Adolf Hitler intervened'."
The wedding was held exactly as it had been arranged in St Machar's Episcopal Church and the happy couple finally spent their honeymoon "in the Garioch district".
They later admitted they were the "lucky ones".
Many, many other couples were not so fortunate as the conflict raged.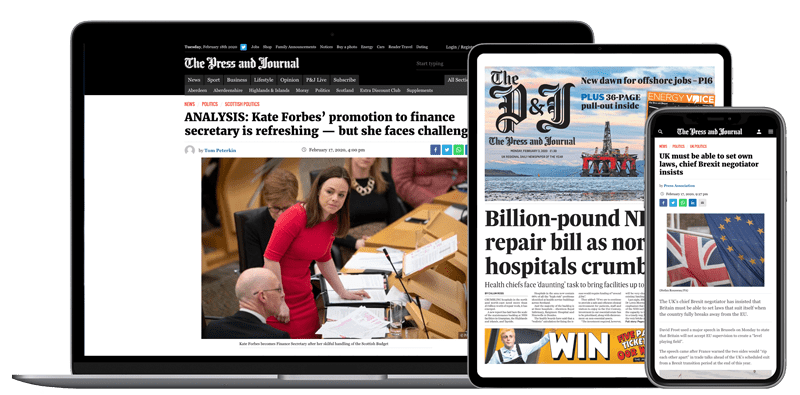 Help support quality local journalism … become a digital subscriber to The Press and Journal
For as little as £5.99 a month you can access all of our content, including Premium articles.
Subscribe