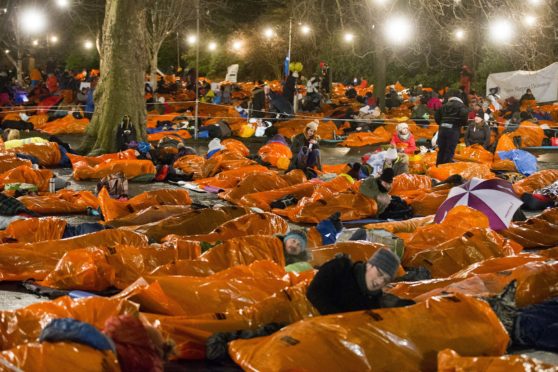 The World's Big Sleep Out is being launched following the success of Social Bite's Sleep in the Park, hosted in Scottish cities in 2017 and 2018.
On Saturday December 7, tens of thousands across the world will unite to help fight homelessness as part of what is thought to be the largest charity fundraising campaign in a generation.
The event is spearheaded by founder of Social Bite, Josh Littlejohn MBE, and will take place in up to 50 locations around the world.
Last year, hundreds slept rough at Duthie Park in Aberdeen to raise money and end homelessness in Scotland.
The event took place at the same time as other sleepouts in Dundee, Glasgow and Edinburgh.
In 2018-19, there were 1,629 homeless applications in Aberdeen City and a further 1,152 in Aberdeenshire.
Research by the Institute of Global Homelessness has also shown that figures have reached a new record high worldwide, with more than a 100 million people homeless and displaced.
A number of celebrities will take part in the events, including Will Smith and Dame Helen Mirren, who will be telling a bedtime story in New York and London.
Mr Littlejohn said: "I am blown away by the response to The World's Big Sleep Out so far and incredibly excited to have 50 cities all over the world taking part.
"It doesn't matter if you are taking part in Times Square or in your back garden with your family, by sleeping out for one night on December 7 we can simultaneously express our compassion for homeless people who have no other choice and raise lifesaving funds to make a difference.
"We can also send a message to the world's political leaders that urgent action is required to address the human suffering that we each witness on our streets every day."
It is hoped that 50,000 people will take part to achieve a fundraising target of $50,000,000.
All of the funds raised will go towards homelessness charities.
Registration is now open and you can sign up at www.bigsleepout.com.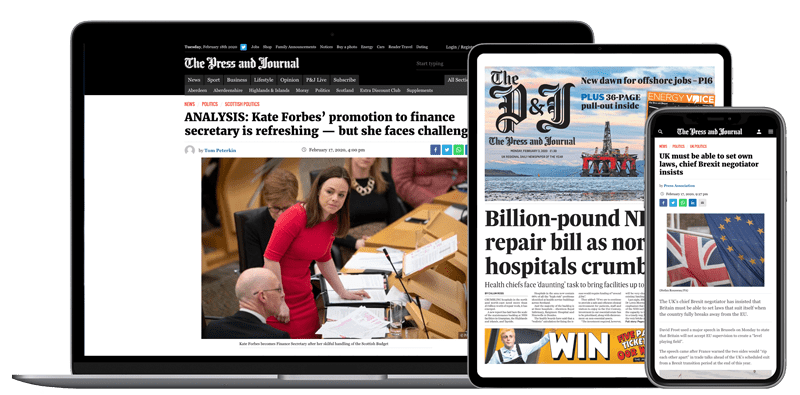 Help support quality local journalism … become a digital subscriber to The Press and Journal
For as little as £5.99 a month you can access all of our content, including Premium articles.
Subscribe