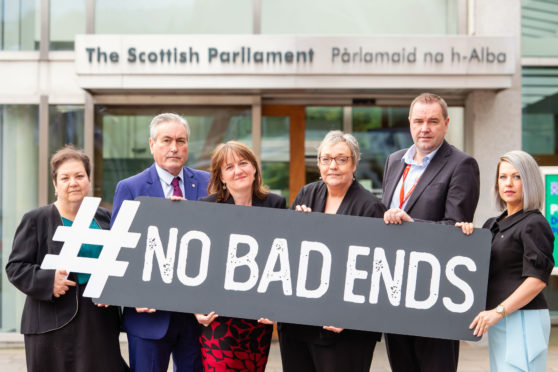 New research has revealed Scots from the nation's most deprived communities are three times more likely to die before their 25th birthday.
The study was commissioned by the Aberlour Child Care Trust and conducted by Dr Morag Treanor from Edinburgh's Heriot-Watt University.
It is the first to focus on the impact deprivation can have on deaths in young people and its findings have been described as "shocking" by the charity.
They have prompted the trust to launch an urgent campaign carrying the message "A Bad Start Shouldn't Mean a Bad End".
Based on Scottish mortality records from 2011 to 2017, supplied by National Records of Scotland, the research focused on deaths due 'external causes'.
By categorising the deaths, Dr Treanor was able to compare the least and most deprived areas, with clear results.
SallyAnn Kelly, CEO, Aberlour Child Care Trust, said: "This research makes for a really shocking read.
"We know that in order to break this cycle of deprivation we need to get to Scotland's young people early.
"We are currently supporting 7,500 vulnerable children and young people across Scotland, but we know that there are thousands more that urgently need our help."
Ms Kelly was joined by politicians to launch the trust's new campaign outside Holyrood yesterday.
She called for a commitment from the Scottish Government to provide local authorities with funds to deliver early intervention for those at risk.
Dr  Treanor said: "What we wanted to do was understand the impact deprivation has on life expectancy, specifically in young people.
"I was surprised just how difficult it was to find the data I needed to complete this research and I've discovered that a study like this, focusing on deaths in young people under the age of 25 across Scotland, simply hasn't been undertaken before.
"The results of the research really couldn't paint a clearer message and underlines the massive inequality between rich and poor in this country."
For more information on the study, visit www.aberlour.org.uk