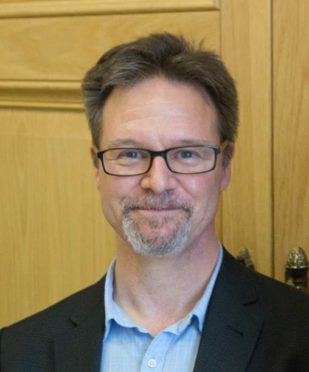 Prostate cancer kills 30 men in Britain every day, with projections that the figure could rise to 50 by 2035.
But Aberdeen University scientist, Professor Iain McEwan, believes a new treatment which he has now received £389,866 to develop could help reduce the statistics.
Many men with the condition are given hormone treatment, which works by stopping male hormones such as testosterone feeding the cancer – but this can often only be effective for a limited period.
Prof McEwan, who has been in Aberdeen since 1997, is leading a drug discovery project to explore new ways to attack treatment-resistant cancer.
His pioneering work is being supported by the charity Prostate Cancer Research Centre (PCRC).
The award is part of a larger, £2 million investment in research by PCRC, which has been acclaimed by comedian and actor, Stephen Fry.
The star, who himself experienced a prostate cancer diagnosis, described the spending as a "major boost which will make a huge difference".
The centre funds research into prostate cancer, particularly in its advanced stages.
And the organisation's recent investment will boost the amount spent on prostate cancer research in the UK by 10% at a time when overall funding is decreasing, even though the disease is likely to affect more and more men in coming years.
Prof McEwan explained how his approach could help save lives.
He said: "We are aiming to develop novel ways of switching off the activity of a protein called the androgen receptor, which is key to prostate cancer cell survival.
"Our highly innovative approach, if successful, has the potential to significantly improve the outcome for men with advanced disease."
Oliver Kemp, chief executive of PCRC, said: "We want to find inspiring scientists with great ideas that need support to make their ideas a reality.
"Our long-term aim is for all people with prostate cancer to receive personalised effective care that enables them to live full and healthy lives."
Dr Naomi Elster, the centre's research manager, added: "Hormone therapy is one of the main treatments for prostate cancer but it can stop working.
"This is a really exciting project which could have real and profound benefits for patients.
"We are also delighted, with this grant, to be extending our funding into Scotland, which has such a rich scientific heritage."