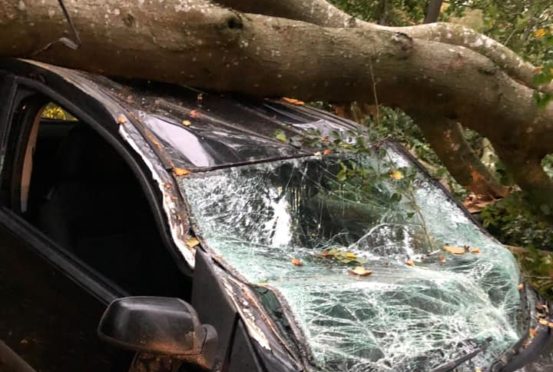 Parts of the north-east faced problems yesterday after being struck by flash flooding and persistent heavy rain.
Police urged motorists to avoid the A950 Peterhead to New Pitsligo road, which was blocked in Mintlaw at Aden Country Park after a fallen tree crushed a passing car.
Stuart Baranett was fortunate to emerge unscathed after after his car ran into the fallen tree, sustaining nothing worse than some bruising to his shoulder after the collision which wrote off his car.
The 51-year-old, who was on his way to work said: "I was shocked that a tree that big was in the road, I certainly didn't expect it."
A police spokeswoman said: "It looks like it is going to be closed for quite some time.
"The council is aware and is on site dealing with the situation, but it will take more than a day to clear."
A diversion has been put in place through the Ball ringroad.
Officers have reminded motorists to be careful on all roads across the region due to strong winds causing an increased risk of branches and debris on the road surface.
The Scottish Environment Protection Agency (SEPA) has issued a flood alert across Aberdeenshire and parts of Moray as extreme rain batters the north-east.
Torrential rain, which caused localised river flooding, led to Islay airport being submerged under a foot of water.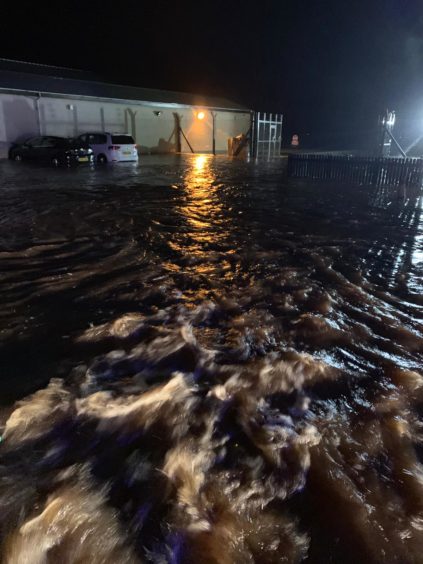 Airport staff dealt with the situation, armed with equipment from their homes to ensure the airport stayed operational.
The flooding was so severe that eels were found on the runway, alongside a hedgehog which was saved by firefighters who cleared the space.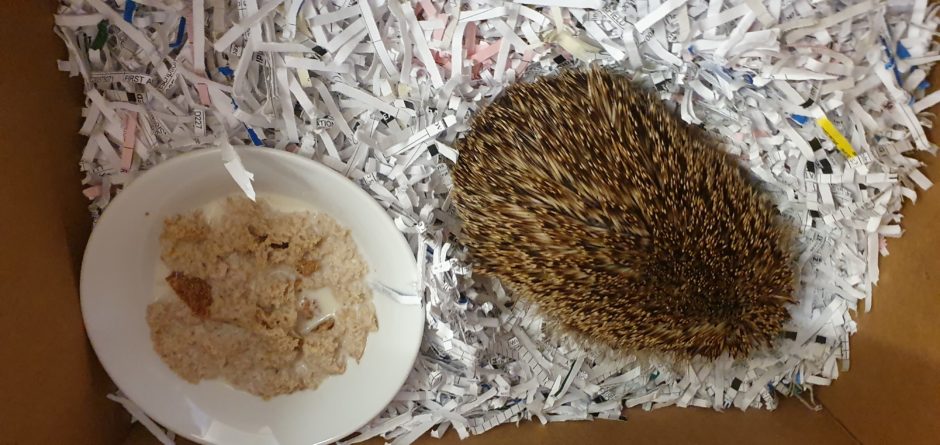 Station manager Niall Colthart said: "All the staff pulled together and made sure we opened for our first flight on time."
They brought in their own home broadband and phones due to the airport's equipment being deluged, in an effort to keep it open.
A statement from the Scottish Environment Protection Agency said: "SEPA will continue to monitor the situation and will issue further updates if the situation changes."
More than 1,000 homes in Aberdeen were affected by a power cut, as strong winds and swirling rain took its toll.
In total, 1,070 properties across 77 postcode areas in the Mastrick and Northfield areas of the city were left without power.
The postcodes were all in the AB15 and AB16 areas. The issue was reported to SSE at 11.43am, with an engineer on site at 12pm.
A spokeswoman for SSE said: "The power cut was caused by something coming in contact with the overhead wires."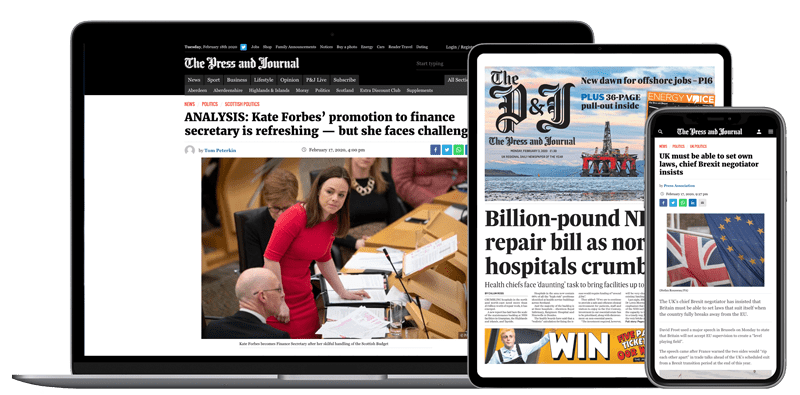 Help support quality local journalism … become a digital subscriber to The Press and Journal
For as little as £5.99 a month you can access all of our content, including Premium articles.
Subscribe