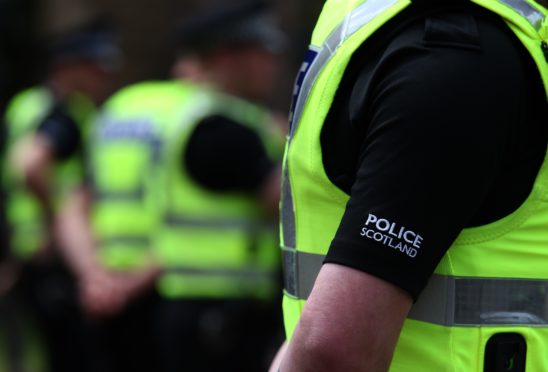 Police arrested three men after early morning raids in a crackdown on drug dealing in Aberdeen.
Officers seized personal quantities of Class A and B drugs and more than £1,000 cash in the operation.
They targeted five addresses in the Rosemount area of the city as part of a day of action aimed at disrupting the drugs trade in the north-east.
The three were arrested for alleged drug-related offences.
Local police were aided by a drugs dog unit and other specialist resources.
Extra patrols were also carried out, with police calling upon the assistance of other organisations to offer support to vulnerable drug users.
City centre police Sergeant Dougie Mackay led the operation.
He said: "We are dedicated to listening to the concerns of our local communities and acting on any information that comes to us.
"I would like to urge anyone with any information about drug-related issues in their local communities to report the matter to police."