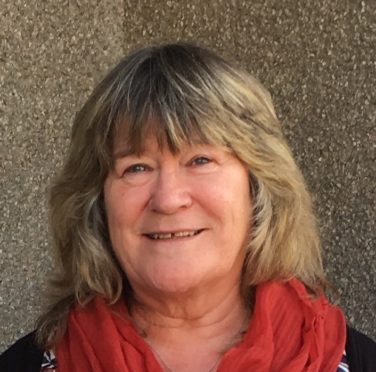 An investigation has been launched by Labour party bosses after their Gordon candidate stepped down due to anti-Semitism row.
Kate Ramsden, who is a prominent north-east trade unionist, was due to contest the seat for the party.
However, she has stood down on Thursday after the Jewish Chronicle revealed that she likened the actions of the Israeli government to those of a child abuser.
In an online blog post she wrote: "Like many abusers, unable to reflect on their own abuse, and ending up recreating it in the abuse of others, exerting their power in those weaker than themselves because once they were the powerless."
She has since published an apology on the blog, writing: "I can see why many Jewish people have been hurt by my words.
"That was never my intention and I unreservedly apologise."
A senior Labour source has now told the Press and Journal that the party were unaware of her comments when she was selected, and that an investigation will now be carried out.
The source said: "UK Labour did further due diligence on candidates in Scotland and Wales and found these posts by Kate Ramsden. UK party immediately informed Scottish Labour who informed the Scottish Executive Committee who asked her to take part in a re-interview.
"The suggestion that Labour knew about the posts beforehand and asked her to delete them is categorically untrue.
"The party also opened an investigation into Kate Ramsden in relation to the posts and this disciplinary case will go to a future NEC panel. We have taken swift and robust action on Kate Ramsden."
It is unclear who Labour will choose to replace her.
The other candidates for Gordon are Colin Clark (Conservative), Richard Thompson (SNP) and James Oates (Liberal Democrat).
Ms Ramsden and Scottish Labour were contacted for comment.