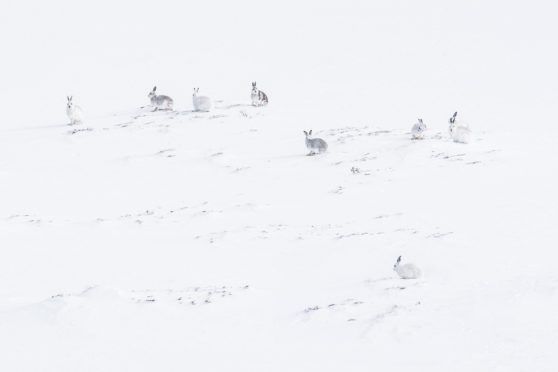 New methods of counting mountain hare populations are helping to create a much more accurate of their numbers in Scotland's rugged landscape.
The new two-pronged approach to counting means that gamekeepers and land managers are all using a consistent counting methodology and are able to record real-time population data on an innovative app.
Multiple estates in the Cairngorms, including Mar and Invercauld, were among the first to utilise the new night-time counting methodology.
It is understood there is an estimated population of at least 2,000 mountain hares on the area surveyed – all of it grouse moor.
Major industry players such as The British Association for Shooting and Conservation, the Scottish Countryside Alliance, Scottish Land and Estates, the Scottish Association for Country Sports and the Scottish Gamekeepers Association said the developments are a game-changer in tackling a controversial issue.
The app is being rolled out to Scottish estates to allow collection of population statistics which can be evaluated and inform expert advice on levels of hare management.
Increased surveying of hare populations will also contribute to an understanding of the overall conservation status of mountain hares.
Ross Macleod, of the Game and Wildlife Conservation Trust, said: "We believe that this will become the default means of recording numbers and making a return, removing the need to write out count cards and send them in for further input.
"Most importantly, this will enable us to build up a prompt, accurate picture of the number of mountain hares on properties undertaking counts.
"The willingness shown by gamekeepers in training and applying robust count methods underlines their commitment to evidence-led species management."
He added that recent research showed mountain hares are most common in the north-east on managed grouse moors
"It is vital that we understand what's happening to mountain hare numbers across all areas, particularly where moorland has been lost to forestry or grazing and where no predation control takes place," Mr Macleod said.
"Every land use with an interest in the conservation status of mountain hares should be contributing."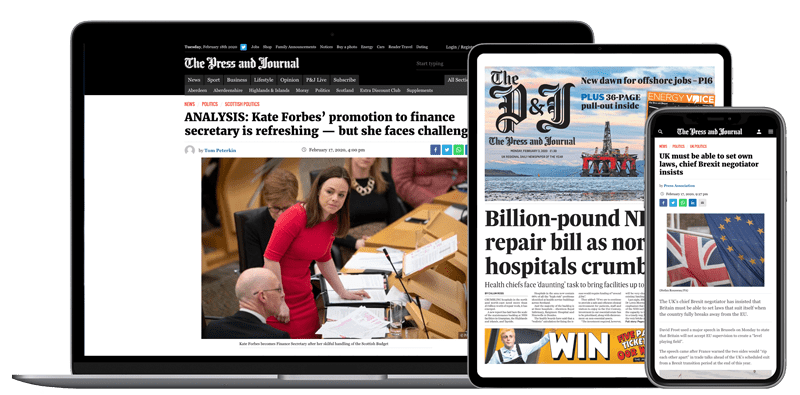 Help support quality local journalism … become a digital subscriber to The Press and Journal
For as little as £5.99 a month you can access all of our content, including Premium articles.
Subscribe