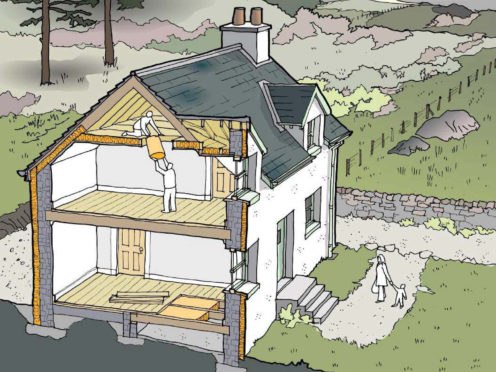 An architect who managed to more than halve heating bills in a listed building dating back to the 18th century will deliver a talk in Aberdeen next week.
The event, co-hosted by RGU and The Pebble Trust, will take place on Tuesday at the university.
One of the speakers, Bob Pringle, will detail a private project to upgrade his own home, built in 1897, to reduce energy waste.
Mr Pringle said: "With the need to stop using fossil fuel heating to safeguard our planet, the need to minimise energy wastage is paramount.
"Reduced energy use in buildings has three benefits.
"It reduces the owner's bills, it reduces the UK's CO2 emissions and it reduces the need for the government to build electricity generating capacity."
Amar Bennadji, lecturer at the Scott Sutherland School of Architecture and Built Environment at Robert Gordon University (RGU), will discuss methods of tackling fuel poverty at the event.
Mr Bennadji said: "At a conservative estimate, £10 – £12 billion is to be spent improving the energy performance of Scottish homes to meet climate change and fuel poverty objectives.
"We are therefore entering a critical time for this topic and it is essential to ensure we make the most of this investment and that work is done efficiently and effectively."
The gathering will also address the role architecture and design can play in providing solutions to climate change concerns.