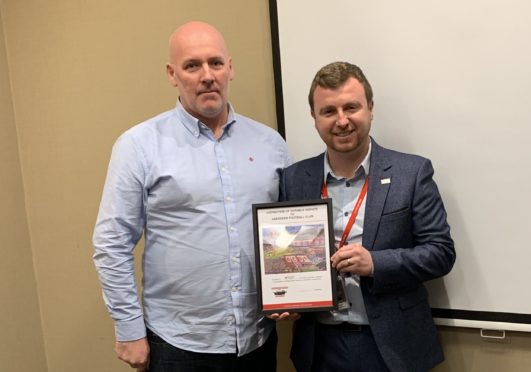 Dons fans have presented an award typically given to club legends to Aberdeen FC's community outreach scheme.
Fan group Dons Supporters Together (DST) has presented its annual Distinction of Notable Service (Dons) award to the Aberdeen FC Community Trust scheme.
In previous years, the award has been presented to noteworthy supporters, players and other club employees to recognise their contributions to the Dons.
The list of former recipients includes Aberdeen heroes such as Sir Alex Ferguson, Willie Miller, Teddy Scott and legendary Dons fan Norman Goldie.
Steven Sweeney, community operations manager for the trust, said: "Everything we do is for the supporters or future supporters.
"The fact that the supporters are recognising the work of the charity really means a lot to us.
"The trust and Dons Supporters Together are similar; the trust is all about giving the community a voice and DST is doing the same for the supporters."
DST Chairman, Scott Bremner, said: "The Community Trust has been a success since its inception but this year was especially noteworthy, with the charity marking its fifth anniversary and being recognised across the continent.
"As a committee representing the wider AFC support, we had no hesitation in giving this year's award to the trust."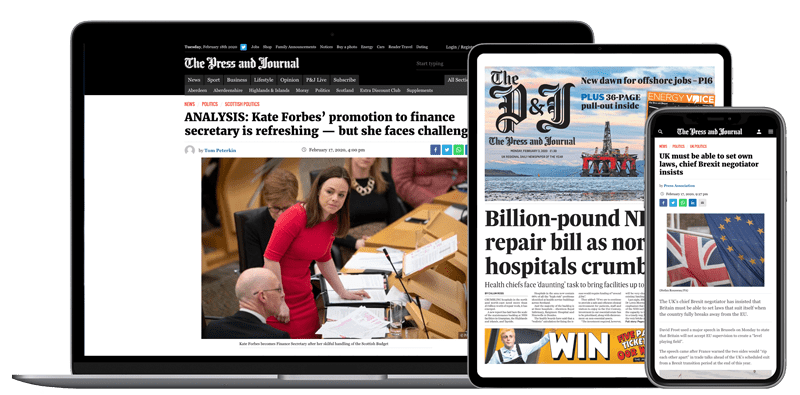 Help support quality local journalism … become a digital subscriber to The Press and Journal
For as little as £5.99 a month you can access all of our content, including Premium articles.
Subscribe