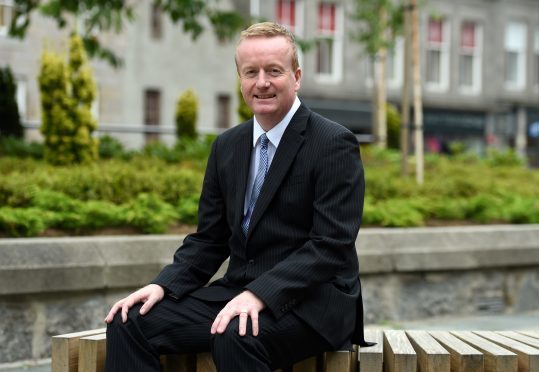 An Aberdeen business leader has pleaded for yearly cash to be invested into town centres by the Scottish Government to boost beleaguered areas.
Adrian Watson, chief executive of the city's Business Improvement District (BID) Aberdeen Inspired, praised the £1.3million given this year to the city under Holyrood's Town Centre fund – but said the money should be delivered annually.
Seven projects have been selected by Aberdeen councillors to improve the city centre  using the cash.
Plans will now be drawn up for underpass work in Tillydrone worth £90,000 and mini green spaces known as "parklets" for Huntly Street and Castlegate at a cost of £80,000.
Suspended street signs in the style of the one at Belmont Street will be used elsewhere at a cost of £400,000, while the boiler at St Nicholas Church will be replaced, costing £390,000.
There will also be lighting installed on Union Bridge, for £68,502, 'intelligent' street lighting costing £125,000 and a green "living wall" on Flourmill Lane for £60,000.
The centre of the Granite City has been hit hard by both the oil and gas crash and the national trend against retail.
Footfall is declining rapidly and Mr Watson believes that projects like this should become the norm.
He said: "Through the Scottish City Bid Group, Aberdeen Inspired pushed for the Scottish Town Centre funding to be extended to cities earlier this year, resulting in £1.3million being secured for the city. As previously announced, £500,000 of this is being put towards parklets and green spaces in the Holburn junction and Huntly Street areas, along with a wider suspended signage project.
"Feedback from businesses and the public alike is that they want to see more areas where they can linger in the city centre, which led to the parklets project.
"Suspended signage was born out of the previously successful way-showing programme of works brought to the city with the council, and the illuminated signage is designed to help people navigate in both the daytime and night time economy markets.
"Both projects work in with the strands of the masterplan, Aberdeen In Colour and the green agenda, and there is appetite to look at further green space opportunities along these lines, respecting of course that Union Terrace Gardens is anticipated to be complete by mid 2021. We understand the pressures on the public purse and we as an organisation are looking at other national funding bodies to pursue this."
Mr Watson said there was a "feeling of momentum" in Aberdeen, with visitors flocking to the city to see the newly reopened art gallery, take in a show at the revamped Music Hall or to eat at Marischal Square development.
He added: "It is our ambition for this to continue and while the Scottish Town Centre Fund is not annualised we would like to see this become the case, with Bids and city councils working closely together to deliver more projects of this nature."
But last night Communities Secretary Aileen Campbell appeared to rule out awarding the cash on an annual basis.
She said: "I am pleased that our Town Centre Fund is supporting transformational projects in Aberdeen.
"The £50million fund for 2019/20 was created to act as a catalyst for place-based economic investments, encouraging town centres and city neighbourhoods across Scotland to diversify and create footfall through local improvements and partnerships.
"In addition to this one-year fund, we invested directly in Scotland's economy including a £5billion capital investment to grow and modernise our infrastructure. As we continue to grow our economy, investment from Scotland's Towns Partnership and the Regeneration Capital Grant Fund will support the regeneration of towns across Scotland."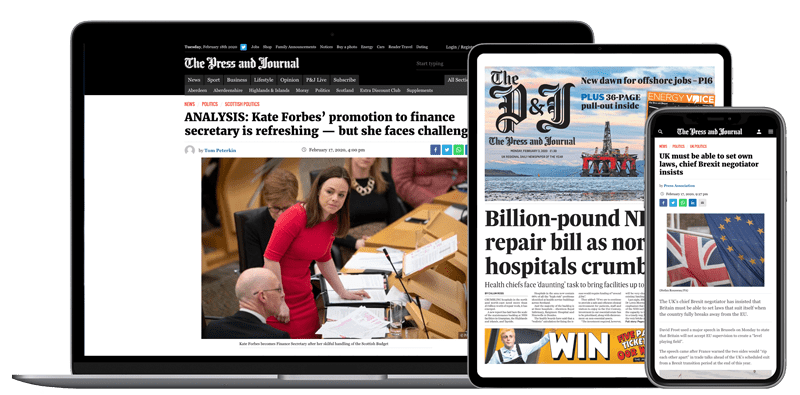 Help support quality local journalism … become a digital subscriber to The Press and Journal
For as little as £5.99 a month you can access all of our content, including Premium articles.
Subscribe